Another day, another step closer to the dawn of hedge-funder Anthony "the Mooch" Scaramucci's ultra-high-end "clubhouse" in the AKA Times Square, which has been designed to be the exact opposite of all those "not fun" places where ugly people make the drinks. The Hunt and Fish Club will open in August in the landmark hotel, where it promises to make former tenant Trattoria Dopo Teatro look provincial by comparison.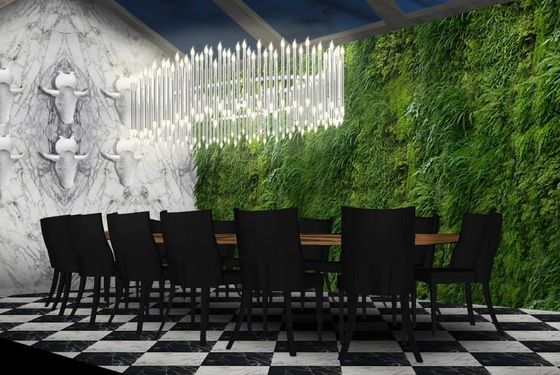 Wall Street: Stucco never sleeps.Photo: Hunt & Fish Club/Facebook

In a prospectus to investors last summer, Scaramucci and his partners, restaurateur Eytan Sugarman and Morgan Stanley exec David Barrett, were looking for $4 million to ensure a really bang-up clientele with "high to extremely high disposable income."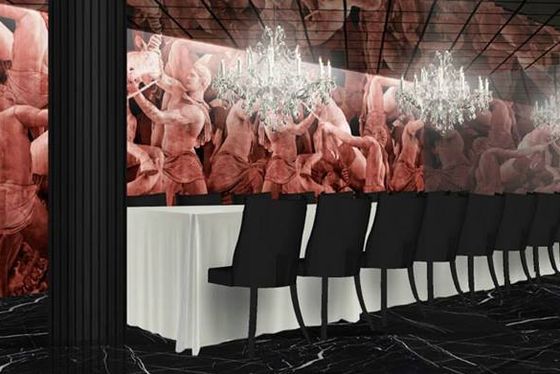 They say these figures come alive at night and give each other Wet Willies.Photo: Hunt & Fish Club/Facebook

The result is a "high-end design and sophisticated place to bring clients or dates," say the real estate director who represented the restaurateurs and the landlord in the deal. Right now, that looks like money well spent: Renderings online suggest 3-D Greco-Roman nudes, tessellated floors, and some chandelier action. It's kind of like the Platonic ideal of a bonkers 1980s music video, and it might be a fair bet to expect truckloads of wagyu and caviar and foie gras with all those smooth and glossy surfaces, and maybe some duck spring rolls if we're lucky, but only time will tell.
High-Profile Restaurateurs Ink Deal at AKA Times Square [Commercial Observer]
Related: Anthony 'the Mooch' Scaramucci Opening Awesome New Restaurant for Hedge-Fund Players