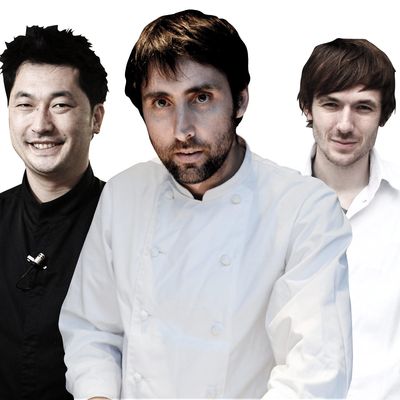 Paris chefs, who presumably never realized they could get away with charging for bread.
Photo: A. Gelebart/SIPA/Newscom, Giuseppe Cacce/AFP/Getty Images, Yaghobzadeh Rafael/SIPA/Newscom
Do yourself a favor and check out this conversation between Paris food critic Bruno Verjus and New York's own Adam Platt about the current eating trends in the cities that they cover. Among the things you will learn: Alain Passard (whose restaurant is the subject of this week's Times review) just might be the most exciting chef in Paris, both cities are abandoning hipster trends, and Verjus might be the only person in the world who's never heard of a Cronut. Read it all right here.