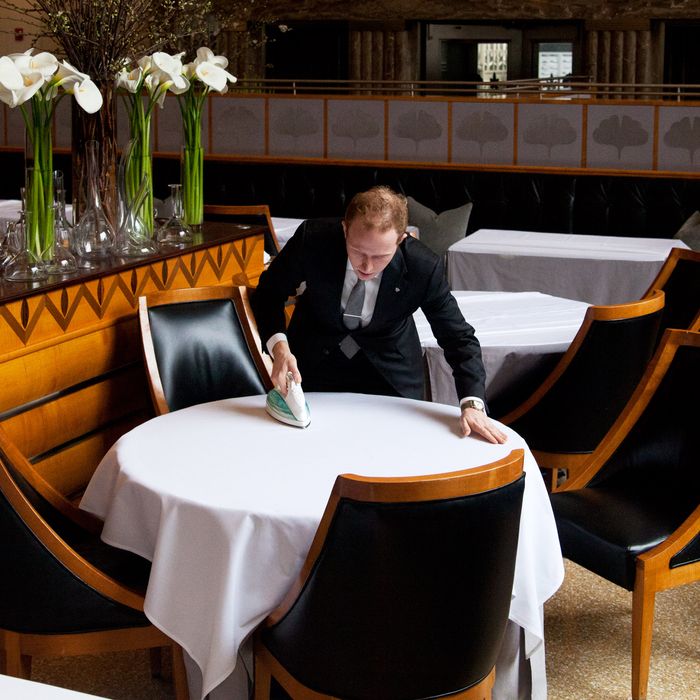 Don't expect any chicken beheadings.
Photo: Konstantin Sergeyev
Want to learn the art of hardcore coddling? Eleven Madison Park's Will Guidara and Anthony Rudolf, former director of operations at the Thomas Keller Group, will host a conference dedicated to hospitality on June 17. The impressive list of speakers includes Charles Masson, Frank Bruni, Nick Kokonas, Gabriel Stulman, and Rita Jammet — and they'll all share ideas about how to make diners feel good. The event will take place at Cooper Union, and $125 tickets go on sale here on April 30.