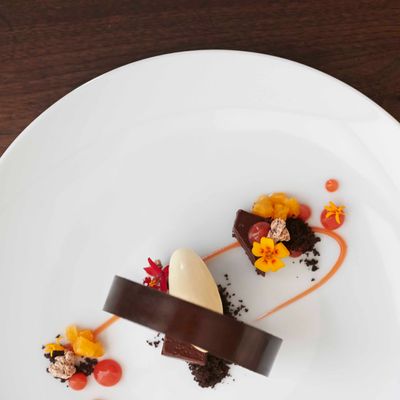 Punch's new chocolate torte with praline and burnt orange.
Photo: Courtesy of the Musket Room
Grub hears that the Musket Room, one of a select few new restaurants to invest in a full-blown pastry program, has hired Eleven Madison Park's Becca Punch to join chef Matt Lambert and his team. She replaces Rob Rohl, the restaurant's opening pastry chef, who departed this spring. Punch's new desserts, like honey sponge with blueberry-and-buckwheat custard, are already on the menu.