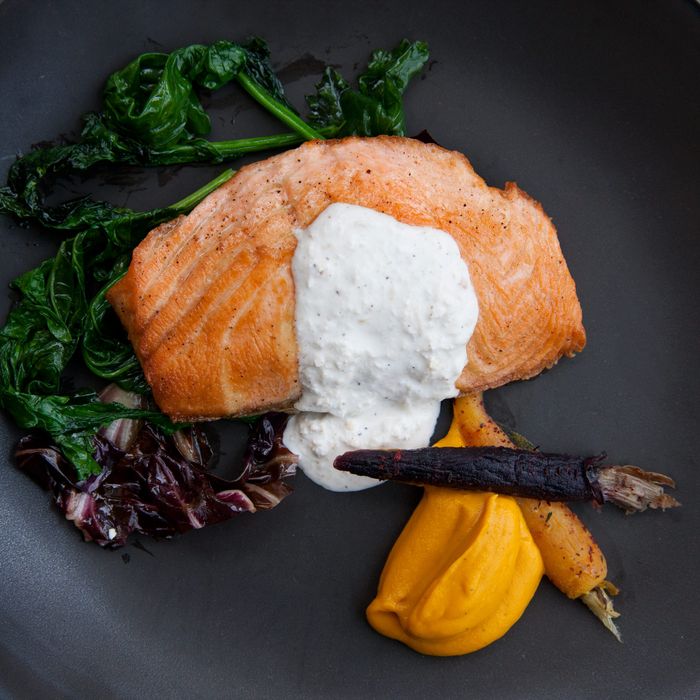 Faroe Island salmon with sautéed greens, cumin-roasted carrot puree, and horseradish crème fraiche.
Photo: Konstantin Sergeyev
Last week, chef Katy Sparks told Grub that she wanted to serve "accessible food — the kind you want to eat regularly" at the reboot of Tavern on the Green, which opens to the public on April 24. The menu relies heavily on high-quality ingredients sourced from local purveyors, like La Quercia speck and Finnish Ruis bread. Take a look at a few of the dishes, straight ahead.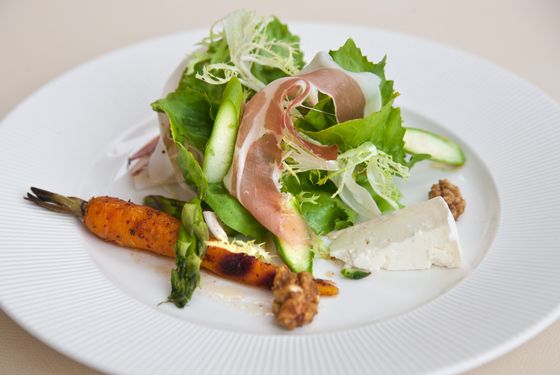 The Tavern Salad with chicories with Nettle Meadow Kunik, La Quercia speck, roasted spring carrots, and raw asparagus in a walnut-aged sherry vinaigrette.Photo: Konstantin Sergeyev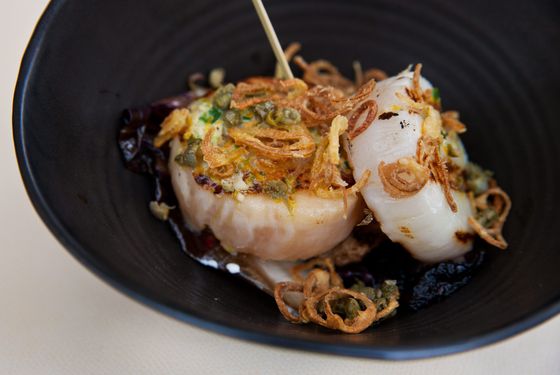 Local sea scallops with citrus butter, fried shallots, and capers.Photo: Konstantin Sergeyev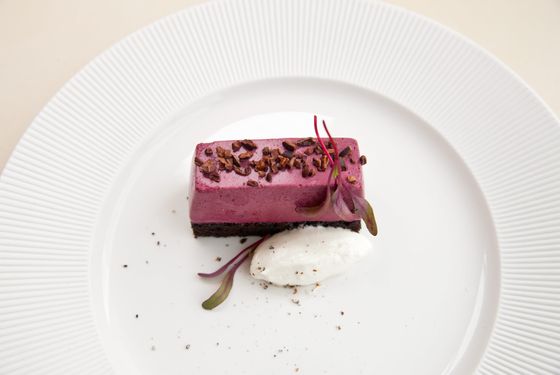 Red-velvet cake with roasted beets, chocolate layer, labne, cocoa nibs, and cardamom.Photo: Konstantin Sergeyev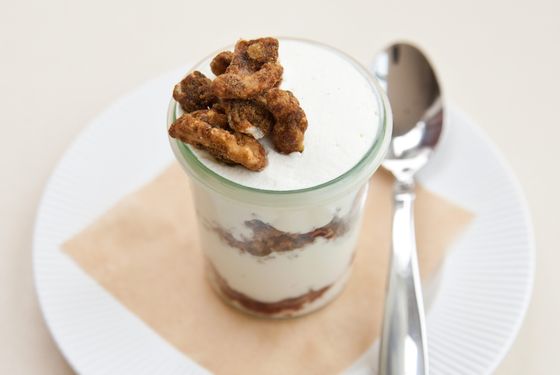 Ice-box cake with Ruis rye bread, maple-rum pudding, cherries, and maple-walnut pralines.Photo: Konstantin Sergeyev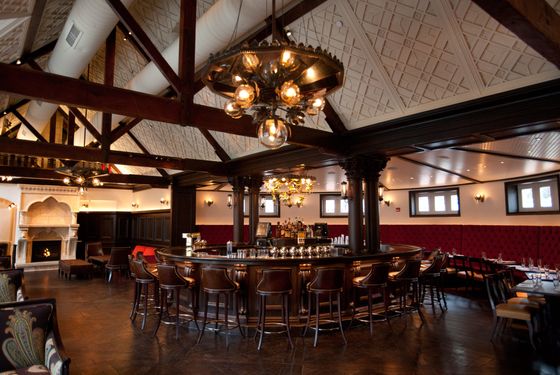 The Bar Room at Tavern has a cathedral ceiling.Photo: Konstantin Sergeyev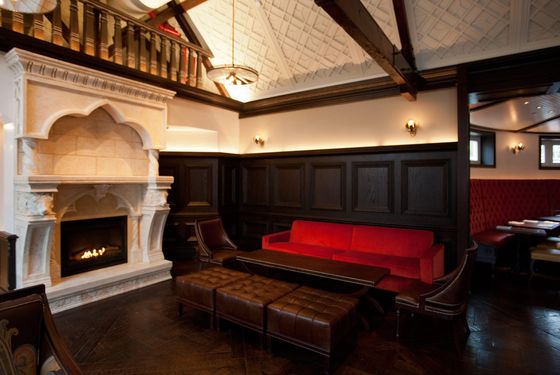 More of the Bar Room.Photo: Konstantin Sergeyev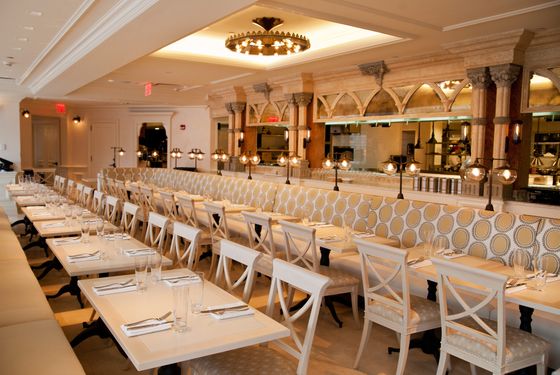 And the Central Park Room has a view of the park, of course.Photo: Konstantin Sergeyev
Tavern on the Green, W. 67th St. and Central Park W., 212-877-8684