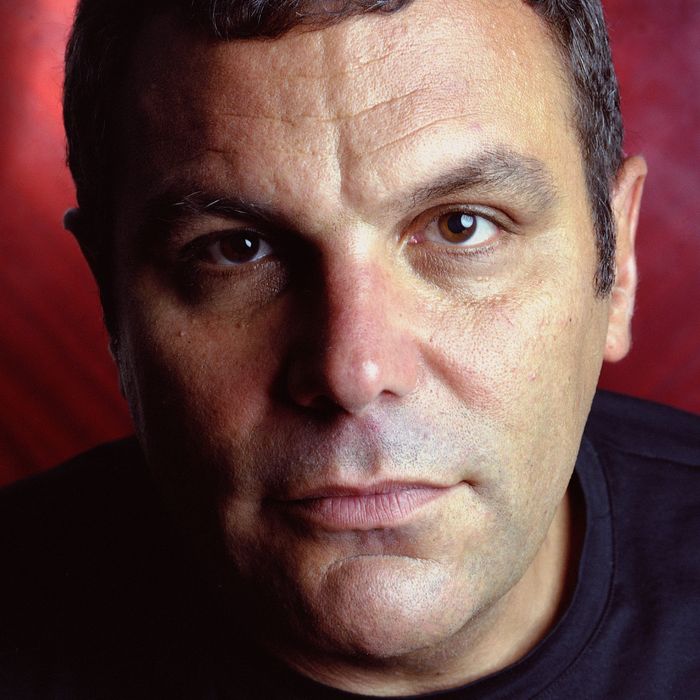 Do not play Monopoly with this man.
The restaurant industry is as much about hospitality and cooking as it is about real estate: Location can make, or break, an otherwise excellent restaurant, so owners are constantly looking for the best possible spots (and the best possible deals). Stephen Starr — who seems to open new restaurants on an almost weekly basis, including El Vez, the newest addition to Battery Park City — has never been afraid to take chances with his own real-estate decisions. So Grub Street called him up to talk about BPC's potential as a restaurant destination, glean insight into how he picks new locations, and ask how he deals with Manhattan's sky-high rents.
What made you decide to open El Vez in Battery Park City? For most New Yorkers, it's definitely not a restaurant-destination neighborhood.
Honestly, it wasn't really the first choice. I was contacted by some real-estate people, and I went down. Initially, I was a little concerned because it didn't seem like there were a lot of restaurants around. Danny Meyer had opened Blue Smoke, Shake Shack, and North End Grill, and that intrigued me that he was willing to take the plunge. I called Danny, and he said he was very happy with the way things were going, and that it was really an untapped market.
And of course I saw that the Freedom Tower was about to get built a block and a half away. And Brookfield Place has the World Financial Center — they actually talked to me about doing something there. I saw all this stuff going on, plus the fact that there are lots of people who live down there. One of the main reasons they live down there is that you can live more affordably than you can elsewhere in New York. And, of course, our landlord was willing to give us significant money towards the improvements, because they wanted us in the building. There's a captive audience there, and there's not a lot of competition. It was really financially motivated: The rents are cheaper. The rest of the rents in New York are just unbelievable.
What about the actual design of El Vez? You never skimp on your build-outs.
It's quite large, which is good and bad. I wanted to create the antithesis of what you find in an office building. There's an old mahogany bar, and it feels like a saloon out west. But it's not over the top. There's one dining room with giant Hollywood booths and mosaic tiles, and another that mimics a garage. The booths are all done in retro-automotive material from the 1950s. It's not overly thematic, but it's fun … Of course the food's important, but I think a Mexican restaurant, especially one down there, needs to be the place where you can escape the reality of an office tower.
Do the high rents here motivate you to bring more New York chefs to Philly, like Peter Serpico and Fette Sau's Joe Carroll?
I want to do more in Philly because it's my hometown. But we really feel a need to do more in New York, because it's New York, and it's the capital of the world. For our company and our brand, I think it's important to establish meaningful restaurants in New York. Once you make it in New York, you're global at that point. We have a lease on 222 Bowery: a joint venture with Joe Carroll and St. Anselm … But there's only so much you can do when the rents are 70, 80, 100,000 a month.
Do you think that you're going to continue to bring Philly concepts to New York, or open brand-new restaurants?
In the end, a lot of the Philly stuff is older, and I really want to do new things. Peter [Serpico] and I have talked — Peter wants to open here in New York, so I'm looking for a place for him, too.
You came into the Meatpacking District in 2006, and Morimoto and Buddakan have transformed the neighborhood into what it is today. How do you make those kind of massive real-estate decisions?
I fall in love with spaces. The Morimoto space and, more so, the Buddakan space, just floored me. If I found that space somewhere else, I would have done it probably because the space was so strong. It's a gut feeling … You see down in the Financial District, on Wall Street, there are also great spaces available right now. Magnificent, unique spaces you could never get in other parts of Manhattan. I am contemplating taking one of them. The question is, How vital is this area going to be down there?
Brookfield Place has Parm opening. There's a rumor that Jean Georges is coming across the street. You have that big hotel in the Wall Street area opening with Keith McNally and Tom Colicchio. It's happening. What we've got to try and do is cater to the neighborhood, of course, but we want people in other parts of New York to eventually come.
Are there any other neighborhoods that you're looking to conquer?
I would love to be in the Village. I just have to get the right thing, the right space, the right feel. I love it there. Everyone loves it there. The Noho area is great, too. I'm looking on Mulberry Street, which I think is intriguing.
There are actually a ton of vacant restaurant spaces in the West Village right now. Robert Sietsema just wrote about it.
I should take a little ride today. There was one space in the Village, and the neighbors stopped me. That's the one that's the Marrow now. I had that space, and we wanted to make it a little bigger. We were going to take another storefront. And the neighbors insisted that the restaurant be closed at 11 o' clock. Like closed, lights out.
Have you looked at the space on Seventh Avenue that used to house Centro Vinoteca? It's been available for over a year.
Yeah, I looked at it. It's intriguing. A lot of the seats are upstairs. But it really should be a cozy Italian restaurant.
Related: What to Eat at El Vez, Stephen Starr's Battery Park City Restaurant