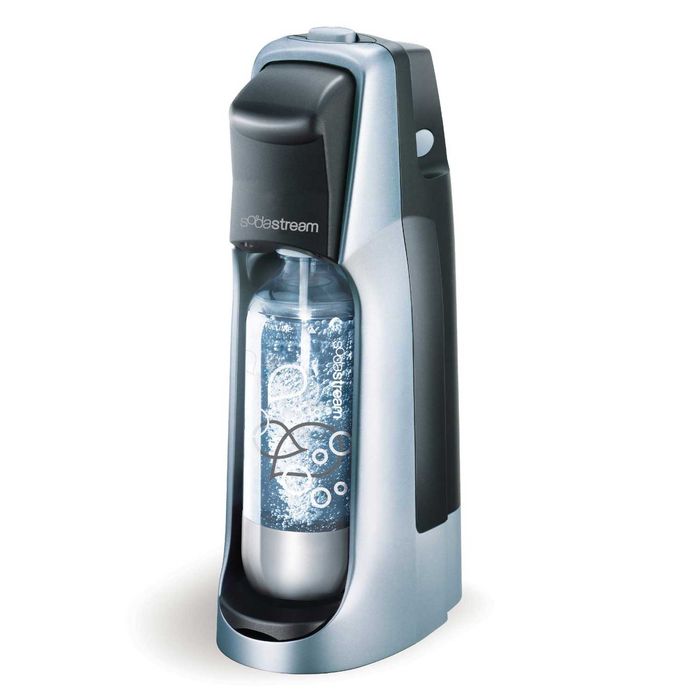 Getting fizzy with it.
Photo: SodaStream
The year started off rough for SodaStream — the Israel-based company continued to draw criticism for its so-called "blood bubbles," for starters — but shares spiked yesterday, then fell this morning, after "sources" told Globes that Starbucks, which has reportedly been courting the DIY carbonation company for a while, is in "advanced talks" to buy 10 percent.
Speculation about this sort of transaction, which has not been confirmed by either company, is nothing new: PepsiCo was last year reportedly "in talks" as well, with a rumored $2 billion offer for the company. PepsiCo's CEO Indra Nooyi later said no such deal was ever on the table, and Coca-Cola said it wasn't biting, either.
But things have changed a bit since then: In February, Coca-Cola bought 10 percent of rival Green Mountain Coffee Roasters for $1.25 billion, and the two announced a forthcoming home soda-maker. Soda consumption happens to be at a historic low, so weirdly, this is a critical time for the beverage in general. Tellingly, Starbucks started testing its Fizzio soda line last year, so perhaps in the same way that La Boulange pastries kick-started "the biggest, largest roll-out of refrigerators in the history of the world," a full Fizzio debut might eventually mean a Starbucks-branded SodaStream on every store counter and home bar? At the very least, it'd mean more coffee soda.
Starbucks in Advanced Talks to Buy SodaStream Stake [Globes]
Related: Starbucks Begins Testing In-Store Soda-Fountain Menu