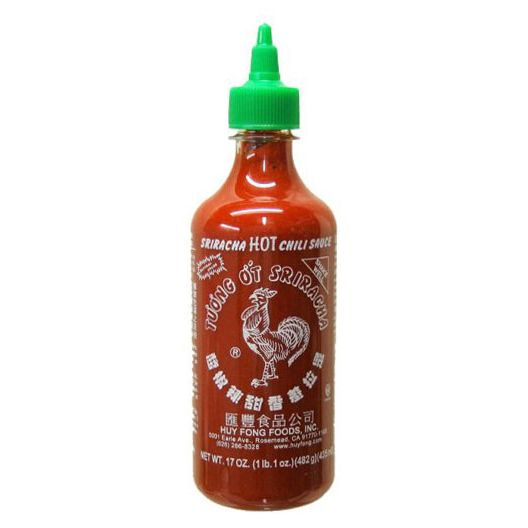 This won't make the rooster happy.
Photo: Amazon
There's a fresh batch of bad news in Sriracha-maker Huy Fong Foods' battle with the city of Irwindale, California. Last night, the city council unanimously voted to declare the factory's spicy, burning smell a public nuisance; once the council makes it official at its next meeting, this resolution gives owner David Tran's staff 90 days to get rid of the odors, or else the city will find a way itself — presumably something like a big Under the Dome enclosure — and pass the costs along to Huy Fong.
Huy Fong's team seems miffed. The company's attorney calls it a preemptive strike, saying "the city flexing its muscle and thumbing Huy Fong in the eye." According to the L.A. Times, the company has already been working with local authorities to find a solution by June 1, before the pepper-grinding season resumes in August. State officials won't get into specifics on how they think the issue should be resolved, but they do say it's clear more carbon filters would probably fix the smell.
Irwindale City Council Declares Sriracha Smell a Public Nuisance [LAT]
Earlier: Sriracha Factory Ordered to Cease Unneighborly Operations by California Judge