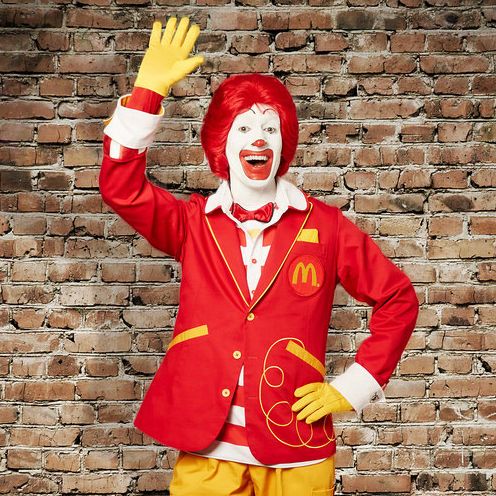 The main difference is that he now seems to have a lot more pockets: We're counting four in the cargo pants, and at least three in the blazer. No other fast-food mascot has that many pockets, right?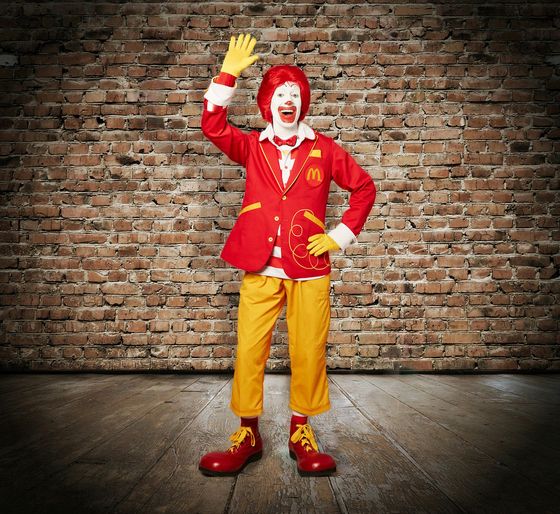 He's really into that whole short inseam thing that was in Men's Vogue.Photo: McDonald's/flickr

"We've been working on his new clothes for probably close to two years," David Zlotnik, McDonald's director of global marketing, tells Ad Age. Unfortunately, it isn't going to stop anyone from knocking the new digs as Ed Hardy-esque, or like something the sixth Doctor wore on Doctor Who. The other outfit is more sporty and involves a rugby shirt and a sleeveless vest.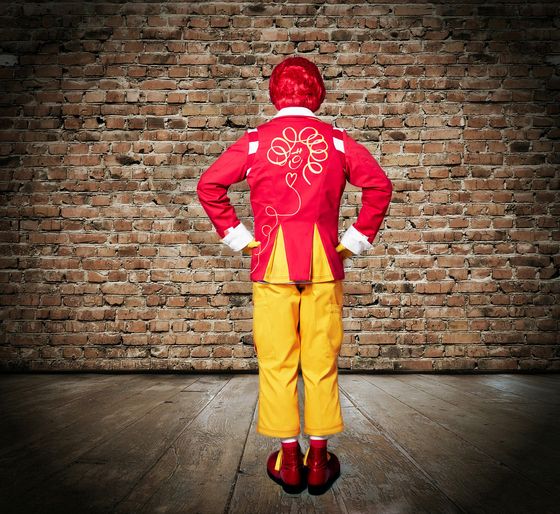 Someone got way carried away with the embroidery.Photo: McDonald's/flickr

The company says its mascot is also about to start tweeting, and along with that comes the vague threat of Ronald McDonald selfies. For now, however, the fast-food giant has is encouraging the use of the #ronaldmcdonald hashtag, which probably isn't going over on Twitter exactly as planned.
#RonaldMcDonald changed his look but @McDonalds still immerses LIVE chickens in SCALDING water http://t.co/V3C2g7su39 pic.twitter.com/wUGtDcsVYN— PETA (@peta) April 24, 2014

Doesn't seem all that different to me. #RonaldMcDonald http://t.co/2oHJ5AZ6ku— James Stillwell (@vivs1man) April 24, 2014

#RonaldMcDonald is still a giant clown.— Stone Cold Jeremy (@JeremyTheMVP) April 24, 2014

They put #RonaldMcDonald in a sleeveless vest, when did he become a hedge fund trader?— Georgetown Jack (@GTWNJACK) April 24, 2014

Ronald McDonald Gets Midlife Crisis Makeover, Plans to Start Tweeting [HyperVocal]