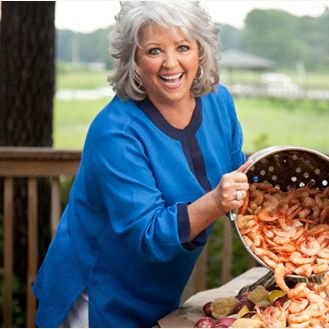 I'm closed, y'all!
Photo: Uncle Bubba's Seafood & Oyster House
The Savannah, Georgia, seafood restaurant co-owned by Paula Deen and brother Earl "Uncle Bubba" Hiers has abruptly closed, with a message posted on its website that simply reads, "Thank you for 10 great years. Uncle Bubba's is now closed." The restaurant was the former workplace of Lisa Jackson, the former general manager who sued Deen and her brother in 2012 for sexual harassment and discrimination; last year, the celebrity chef's court-case-related deposition led to allegations of past racist behavior, effectively toppling her multimillion-dollar media and merchandising empire in the process.
Deen's post-scandal recovery, which is backed with an estimated $100 million, has hit some snags, but is still very much in progress — some $20 million is being pumped into a giant new Deen "Family Kitchen" on a site right next door to Dollywood, for example. As for the newly-closed establishment, local news station WTOC reports that Hiers is currently looking to "explore development options" for the waterfront site.
Uncle Bubba's restaurant closing after 10 years [WTOC]
Related: Paula Deen Compares Herself to Michael Sam; World Reacts Accordingly