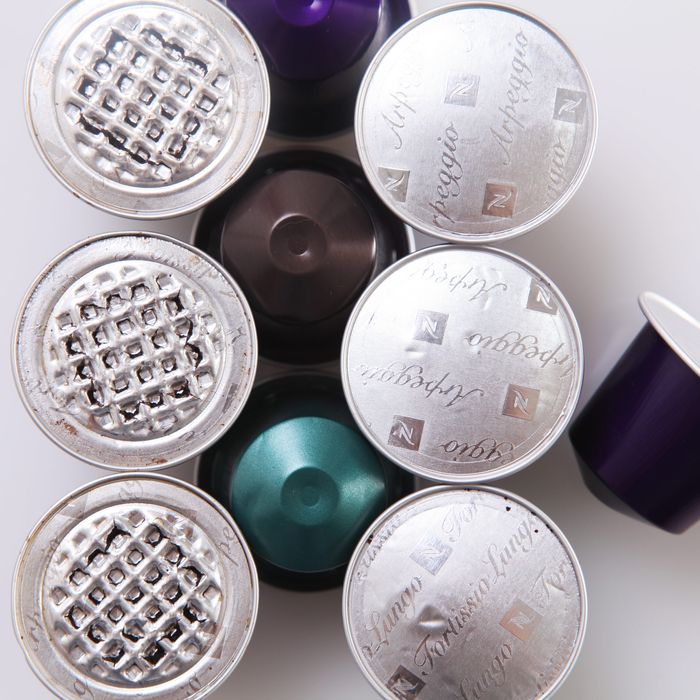 Invasion of the pod people.
Photo: Melissa Hom
The most significant barrier to entry in the single-serve coffee game right now is probably the fact that its two largest companies — Nespresso and Keurig — manufacture machines that reject competitors' pods. Yesterday, however, a French court sided with with two of those rejects, D.E. Master Blenders and Ethical Coffee Company (the only maker of Nespresso-compatible capsules that are biodegradable), by saying it's not alright for Nespresso to include labels that warn users about other brands' pods, or to keep modifying machines to make them fit awkwardly.

Nespresso promises to "lift the barriers to entry and development" in response. By comparison, however, those "barriers" don't go as far as Keurig, which is working on a a DRM pod-verification system, but Nespresso has agreed to lay off the badmouthing and give "advance" notice of machine changes.
The agreement applies only in France, where the company controls more than three quarters of the market, but Nespresso admits the deal may affect the industry worldwide, which is worth several billion dollars. There are similar intellectual-property legal battles going on in multiple countries, and critics imagine the ruling will influence antitrust enforcers elsewhere, all of which is to say it may soon be easier to get your morning cup. Especially if you prefer pods.
Nestlé Loses a Clash Over Single-Serve Coffee [New York Times]