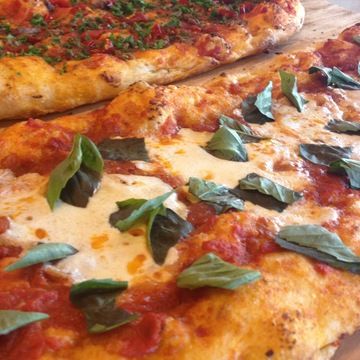 Hopefully Smillie puts his excellent ricotta to good use, too.
Photo: Laurie Tomasino
Game-changing lunch news: Grub hears that for the first time ever, Justin Smillie will offer Roman-style pizza al taglio at the to-go part of his Great Jones Street restaurant. The $5 square slices are available from 11 a.m. to 5 p.m. daily, and current varieties include Margherita with Lioni mozzarella and organic San Marzano tomatoes, and a Sicilian anchovy slice with Scalia anchovies, tomatoes, and Calabrian chilies. Start dreaming about an Il Buco Pizzeria spinoff concept.