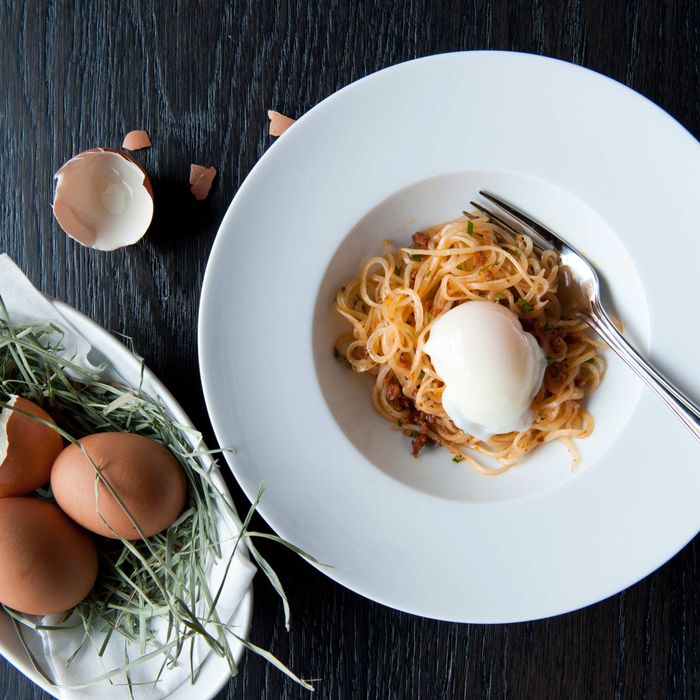 "Huevos Rotos": potato strands, chorizo vinaigrette, egg.
Photo: Liz Clayman
A Basque-inspired restaurant in the East Village has brought together a talented team of young up-and-comers: executive chef Jonah Miller, who just spent three years cooking at Maialino; Nate Adler, former Blue Smoke beverage director, and Luke Momo, mostly recently of Sirio Ristorante. By offering two distinctly different dining experiences within one restaurant (and no à la carte menu), these three aren't afraid to take chances.
The front room's bar menu is comprised of small raciones (grilled octopus, fried potatoes) and $2 to $8 passed pintxos: Servers will actually come around with trays and present the pintxos dim-sum style. And in the 24-seat back dining room, Huertas will offer a daily changing, four-course dinner menu for $52 ($80 with beverage pairings). While the back room's reservation only, the front room will cater to those who want to grab-and-eat as they drink (perfect for a neighborhood like the East Village). Booze options include Spanish craft beers, ciders, and traditional refrescos — like Kalimotxo, with red wine and Coca-Cola.
Huertas is still in soft-open mode; the official opening date is April 22.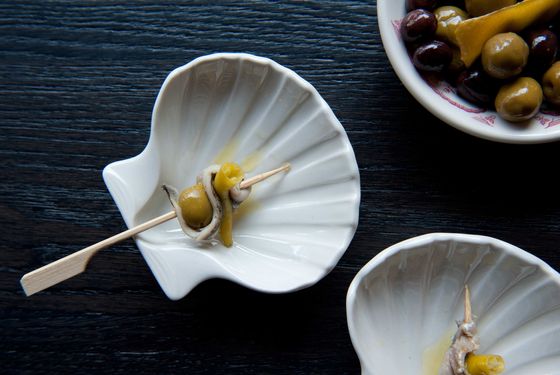 Boquerones: white anchovies, pickled peppers, chips.Photo: Liz Clayman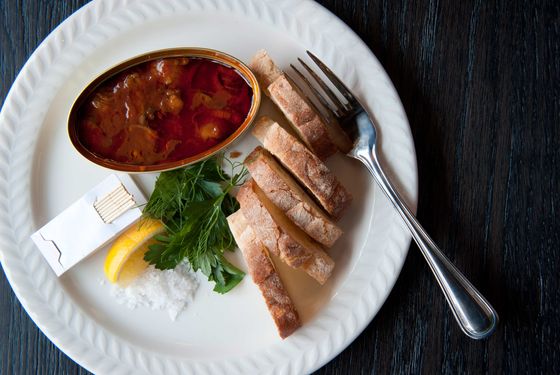 Seafood Conservas: scallops served with bread, herbs, sea salt.Photo: Liz Clayman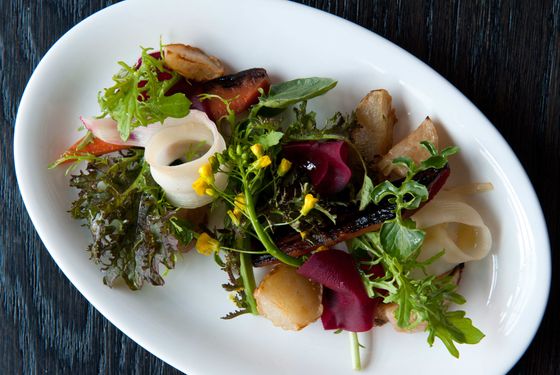 Vegetable escabeche.Photo: Liz Clayman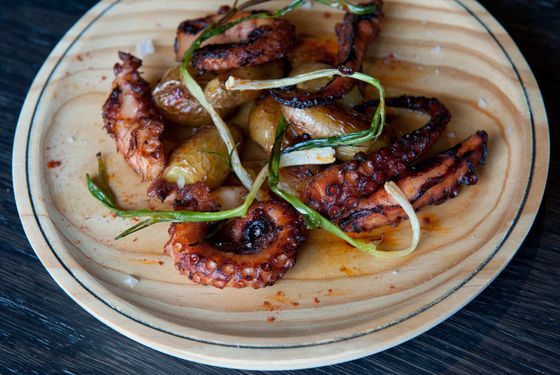 Pulpo a la Gallego: octopus, potatoes, pimentón.Photo: Liz Clayman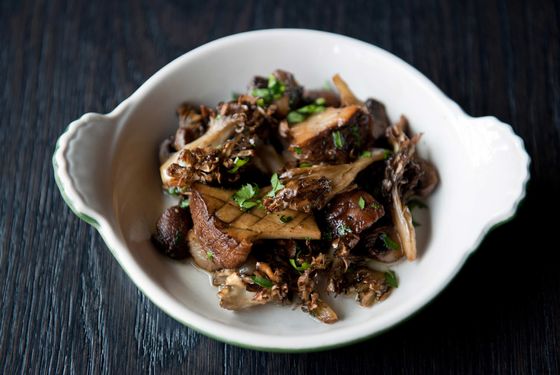 Wood-roasted mushrooms.Photo: Liz Clayman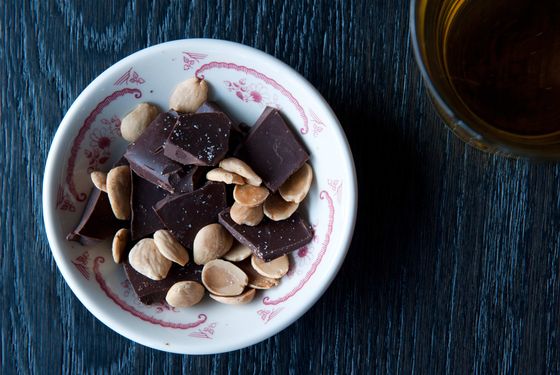 Chocolate and almonds.Photo: Liz Clayman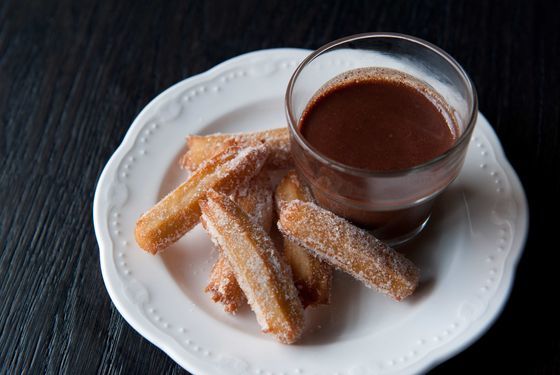 Churros con chocolate.Photo: Liz Clayman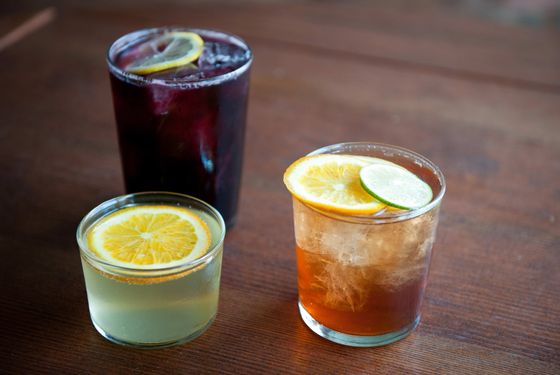 Refrescos — Kalimotxo: red wine and Coca-Cola; Agua de Valencia: sparkling wine and orange soda; Tinto de Verano: Huertas Vermút & Gaseosa.Photo: Liz Clayman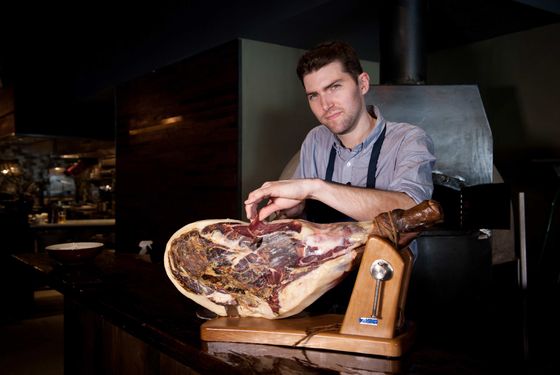 "Hell yes, I just opened a restaurant."Photo: Liz Clayman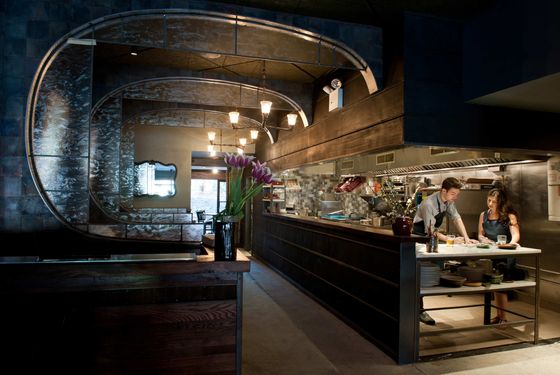 The front room.Photo: Liz Clayman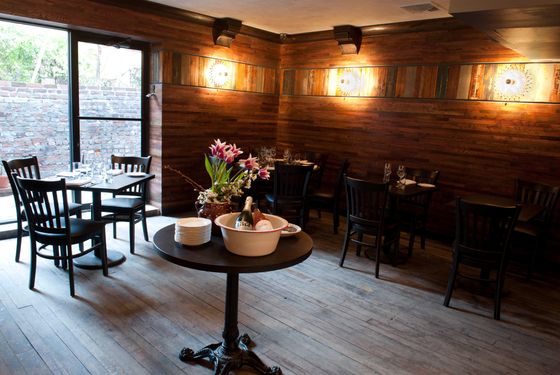 And the back.Photo: Liz Clayman
Beverages [PDF]
Bar Menu [PDF]
Sample Menú del Día [PDF]
Huertas, 107 First Avenue, (212) 228-4490