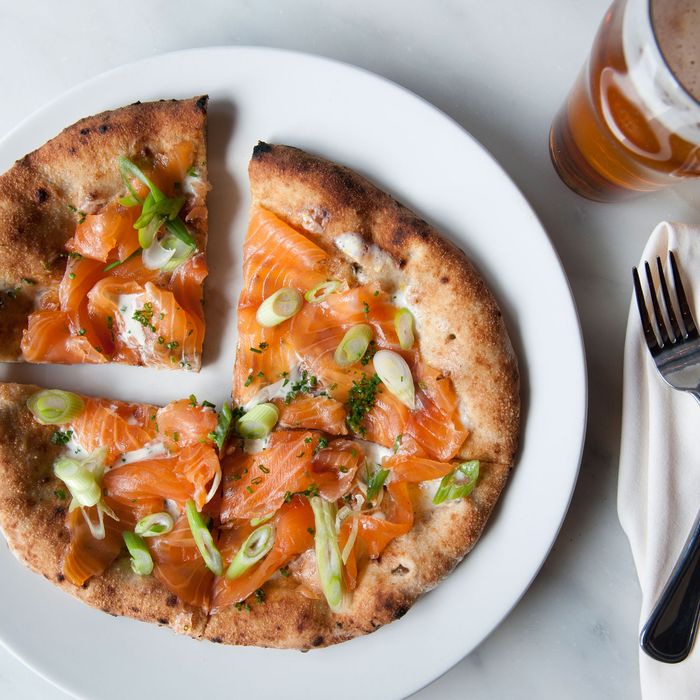 "Everything Brooklyn Bagel" pizza, which will debut soon during brunch.
Photo: Liz Clayman
This new 70-seat restaurant on Eighth Avenue seems like a classic, low-key neighborhood spot: smoked meats, pizzas, seasonally driven small plates — not to mention a fairly generic name — but keep an eye on it, as there's an all-star team behind Heartwood. The chef, Bradford Thompson, is a James Beard Award winner ("Best Chef Southwest" in 2006, for Mary Elaine's in Scottsdale). And Thompson is joined by Mark Fiorentino, Daniel Boulud's former chief bread baker, plus restaurateur Nick Mautone, a Gramercy Tavern alum. The restaurant specializes in exotic pizzas like pulled Amish chicken with aged gouda; pickled green-apple and jalapeño; an "Everything Brooklyn Bagel" pie with gin-cured salmon; and "When Peter Luger Goes Out for Pizza," with braised short ribs, creamed spinach, and horseradish.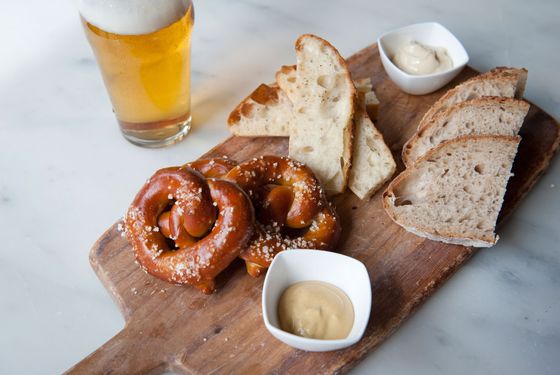 A good-looking bread presentation.Photo: Liz Clayman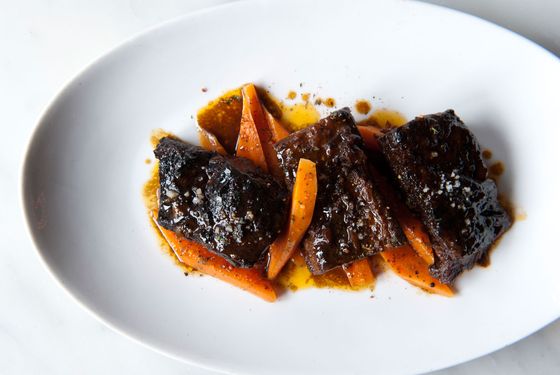 Stout-braised beef short rib with roasted sunchokes.Photo: Liz Clayman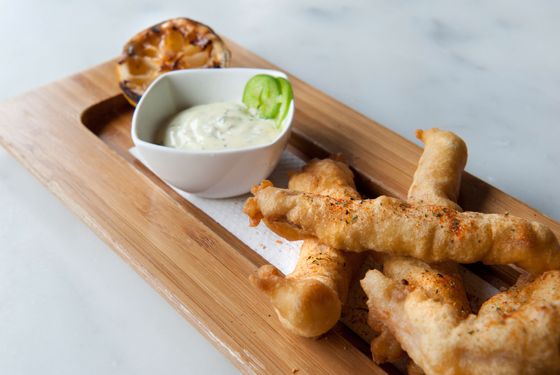 Tempura skate fingers with jalapeño-tartar sauce.Photo: Liz Clayman
Megan Fahey, previously of Daniel and Sullivan Street Bakery, is in charge of dessert: Look out for banana-butterscotch trifle with pecan cake, rhubarb-and-berry cobbler with celery sorbet, and a lemon-buttermilk chess tart.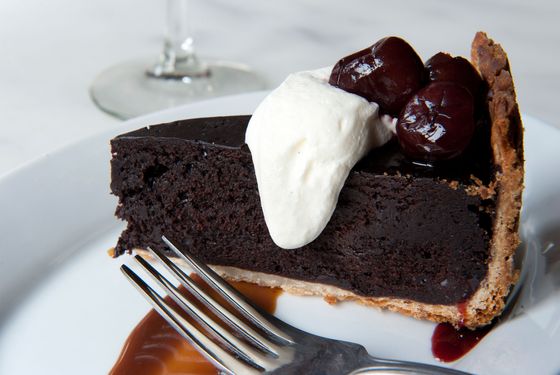 Chocolate-caramel brownie pie.Photo: Liz Clayman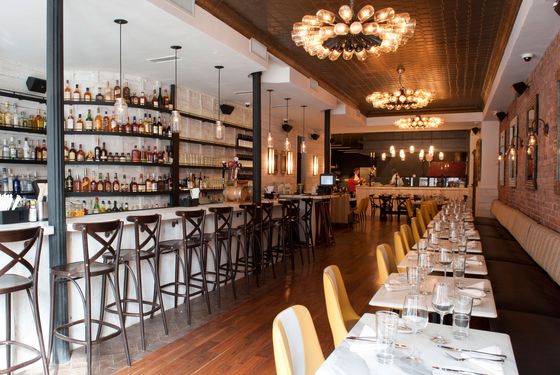 Yep, those are Mason jar light fixtures.Photo: Liz Clayman
Menu [PDF]
Heartwood, 184 Eighth Avenue, 646-476-5458