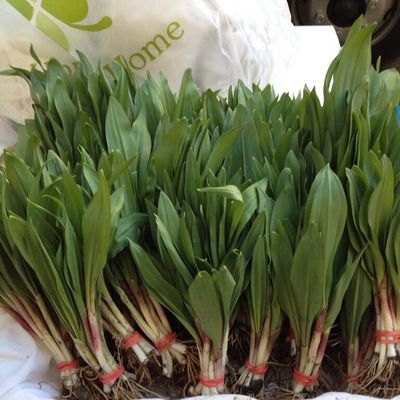 Don't act like you're above this.
Photo: Greenmarket Staff/Twitter
Hype-backlash aside, Grub will state for the record that we enjoy ramps quite a bit (they are especially good when they're chopped, sautéed in butter, and mixed into scrambled eggs), but we also appreciate the fact that they mean it's thankfully, finally, spring. And so, it is good news that the Greenmarket's Twitter account sent out a message this morning indicating that the season's first local ramps go on sale today.
Head over to 114th and Broadway if you want them, or wait like three days, when they're sure to be available from every other Greenmarket vendor.
Greenmarket staff [Twitter]