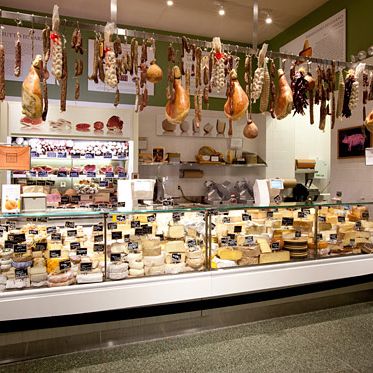 Culatello!
Photo: Elliot Black
Citing sources close to the deal, New York Post real-estate columnist Lois Weiss reveals — somewhat mind-blowingly — that a branch of Mario Batali and Joe Bastianich's Eataly will open in the base of 4 WTC when the shopping-centric portion of the building debuts in the summer of 2015. The restaurateurs' first U.S. outpost of the Turin-based Slow Food mega-grocer opened four years ago, in advance of expansion nationwide (and world domination).*
If true, it's unclear if Eataly NYC No. 2 would match the 50,000 square feet of the Flatiron original, but the sprawling market at Le District, described as the French-food counterpart to Eataly, is expected to open in parts beginning later this year, just across the street at Brookfield Place.
Update: A rep for Eataly tells Eater NY that "nothing is set in stone" for WTC 4 as of this morning, adding "we still don't know where the next Eataly will find its home in the United States."
Eataly to 'ciao down' at 4 World Trade Center [New York Post]
Related: Jordi Vallès Named Chef at Le District in Brookfield Place
*This post has been updated throughout.