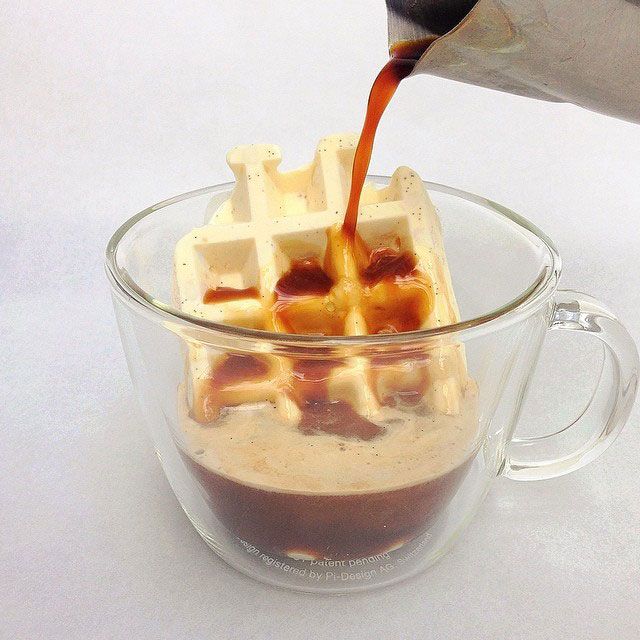 The pastry chef indicates that he is introducing a new dessert for tonight's chef-heavy Taste of the Nation fund-raiser.
In addition to its debut at the nonprofit's fund-raiser tonight (it's also already made its way to a Wendy Williams Show taping), the Waffogato is set to go on sale at Ansel's Soho bakery May 9. This, as it turns out, happens to be one day before the Cronut turns a year old, otherwise known as its very first Cronut-versary.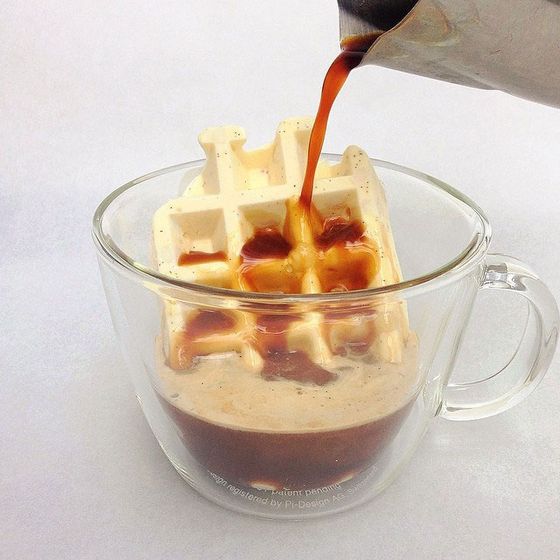 There are tapioca pearls and waffle bits in there somewhere.Photo: Dominique Ansel/Instagram

Following Cronuts, cookie shots, frozen s'mores, and Magic Soufflés, this next creation consists of vanilla ice cream molded into a waffle shape with tapioca pearls and salted Belgian waffle bits. When the espresso, which is spiked with Vermont maple syrup, is poured atop in the manner of a traditional affogato, it melts, and a rep for Ansel tells Grub that the whole thing turns into a creamy dessert with a texture akin to a "sloshy sundae" or milkshake.
Related: Someone Paid $6,500 for a Box of Dominique Ansel's Cookie Shots