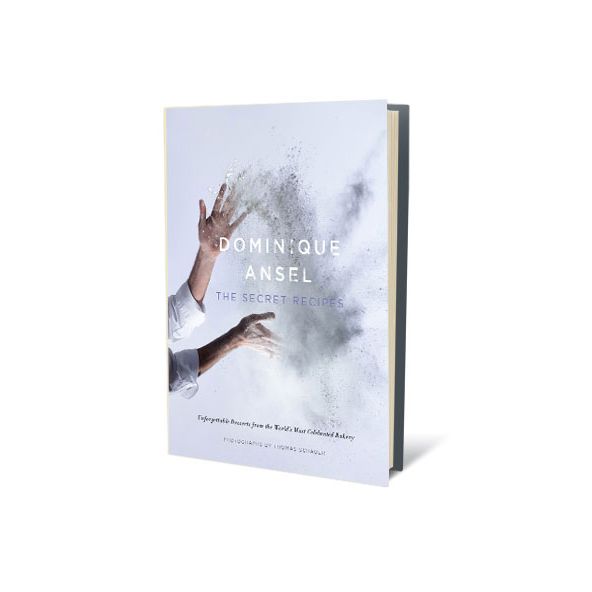 Celebrate with a free Cronut, why don't you.
Photo: Simon & Schuster
That was fast: Last August, it was announced that pastry chef Dominique Ansel was writing a cookbook, just a scant three months after the debut of Cronuts, and now we have the cover. The dramatic shot of flour, along with Ansel's hands, is an interesting choice, considering how most cookbooks go for extreme close-ups on chef's faces, or heavily stylized food shots.
The book, which comes out October 28, now also has its own website, and to promote the cover release, the bakery will hand out cronuts and chocolate-chip-cookie shots today, April 18, from 11 a.m. to 5 p.m., at random locations throughout Manhattan — a large smallish rabbit, of course, is involved. Follow @dominiqueansel for all the details on that.
Dominique Ansel Book [Official Site]
Earlier: Cronut King Dominique Ansel Gets a Cookbook Deal