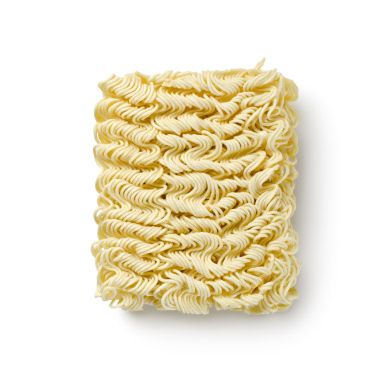 Instant ramen's gonna get you — into college. (Apologies to John Lennon.)
Photo: Givaga/iStockphoto
Talk about essay prompts: A student from Fuzhou, Fujian province, turned his unabashed love of instant ramen noodles into a compelling piece that helped land him a place in the University of Rochester's class of 2018. The senior, identified only as Wang, his surname, reportedly attends Fuzhou No. 1 Middle School in China, and gleefully posted his acceptance letter on the social network Sina Weibo, almost instantly turning him into something of an online celebrity. In its response, Rochester's admissions department singled out Wang's enthusiasm for ramen as a clear sign he is poised to make an impact on campus.
Wang didn't post the contents of his essay, but he did share on the micro-blogging site that it was a narrative about discovering a life-altering local brand of noodles in Singapore. "I tried the noodles during my trip to the country, and my whole worldview changed the moment I ate it," he wrote.
The experience inspired a quixotic-sounding journey to sample "nearly all flavors of noodles from Asian brands," a process that must have occupied a major portion of Wang's life for the past few years.

The university advises applicants to "prize clarity and honesty above rhetorical flourishes," and the approach must have worked. Here, an excerpt from the acceptance letter:

Our emphasis on freedom makes us unlike other colleges, so the committee and I reviewed your application for much more than grades and scores.

I'm glad to know you're ready to embrace your independence, delve deeper into your interests, and study what you love.

Each Rochester student makes a critical, personal contribution to campus from day one. The counselors recommended that you be admitted in part after reading about your enthusiasm for Ramen noodles. The committee and I are confident you will both stand out and grow stronger as part of the Rochester family.
Let's hope the selection of instant ramen available in upstate New York includes some obscure Cup Noodles flavors, choice Shin Ramyun varieties, and hopefully some Prima Taste Curry La Mian.
Love of instant noodles gets guy into US college [ECNS]

* This post has been updated throughout.