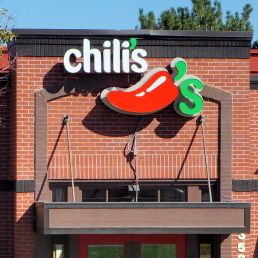 It has nothing to do with baby-back ribs.
Photo: iStockphoto
Fast-casual restaurant chain Chili's has a new promotion in connection with Autism Awareness Month that seems straightforward and well-intentioned: Dine with them next Monday, and 10 percent of your check goes to the National Autism Association. But that group's controversial position on vaccinations as a potential cause of autism is now causing critics to say it's perhaps better to steer clear of all 1,200 Chili's locations next week and to just contribute to another charity. The issue? Routine vaccinations, the group's "Causes of Autism" page claims, "can trigger or exacerbate autism in some, if not many, children."
The thing is, the CDC has stated there's no "causal relationship between certain vaccine types and autism," and meanwhile, the timing of the partnership almost literally couldn't be worse: Measles outbreaks have spread to communities nationwide, and the CDC has even started singling so-called antivaxxers out.
Autism is on the rise, but critics, who call NAA "pseudoscientific," argue that Chili's is so gung-ho about awareness because of its advertising godsend in 2013, the heartwarming story about a "broken" hamburger served at a Utah Chili's, which a waitress "fixed" for an autistic girl who didn't want it cut in half (the waitress brought one uncut; it went viral). Chili's is touting the kind gesture once more, this time by invoking "the lessons of compassion and understanding learned from a viral Facebook post."
Chili's Is Fundraising for a Notorious Anti-Vaccine Charity [Business Insider]
Immune to Logic: Some New York City Private Schools Have Dismal Vaccination Rates [Daily Intelligencer]