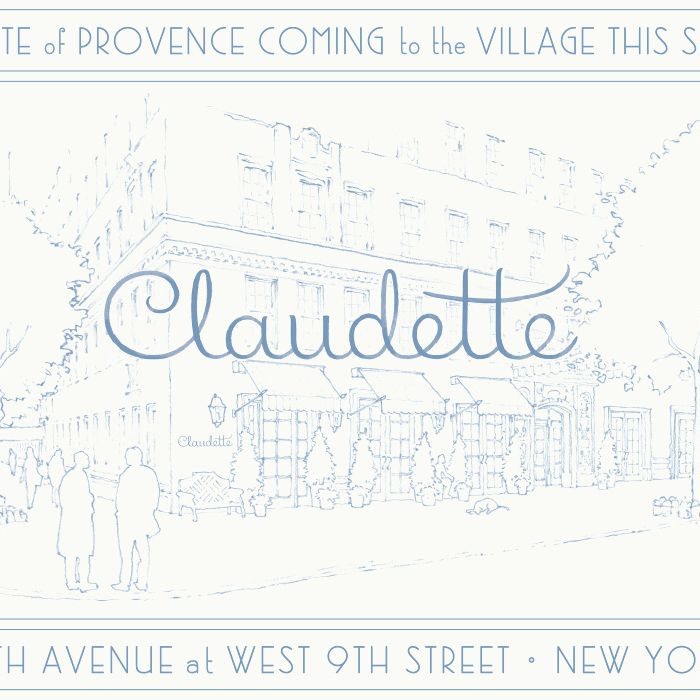 Coming next month to the former Cru space.
Photo: Courtesy of Claudette
More proof that New York's in the midst of a French-food revival: Carlos Suarez, owner of Bobo and Rosemary's, is opening the Provençal-flavored Claudette next month with partner Mark Barak, an old college buddy. The restaurant will be located at 24 Fifth Avenue, the corner spot that previously housed Washington Park and Cru, and has sat empty since the closing of the ill-fated Lotus NY. Chef de cuisine Koren Grieveson, who won a Beard Award for her work at Chicago's Avec, will collaborate on the menu with Rosemary's Wade Moises; the pair will also hop the Mediterranean to look for inspiration in North Africa and the Middle East.