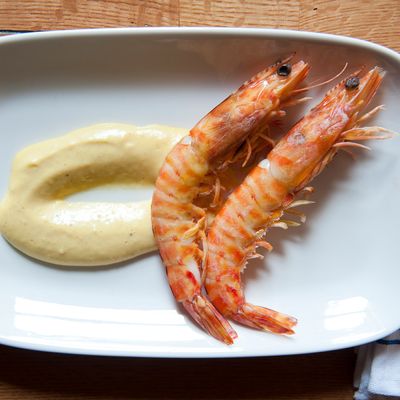 Fresh head-on shrimp with fire-roasted lemon aïoli.
Photo: Liz Clayman
Tonight, LDV Hospitality's John Meadow and Esca chef-partner Dave Pasternack's Italian seafood restaurant opens to the public. The menu looks fairly familiar — which isn't a bad thing at all: It includes 11 signature crudos ($30 buys you a tasting of six), three pastas, and classy mains, like Scottish salmon with dandelion-walnut pesto and sea scallops over fire-roasted chickpeas.
The 91-seat restaurant has a nice-looking design: 1950s Danish mid-century modern school chairs, oak tabletops reclaimed from a 19th-century barn, and an art series by Alexandra Posen (sister of fashion designer Zac).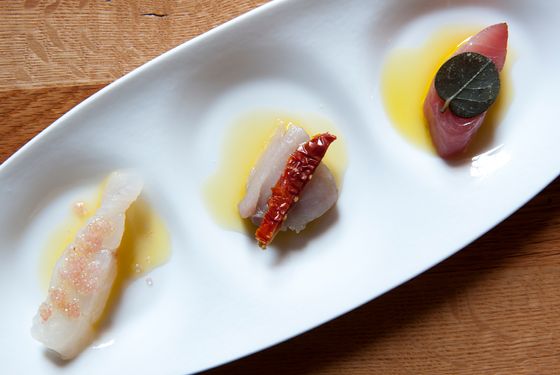 Fluke with cherry-blossom salt; sea trout with Sicilian sun-dried tomato; and bluefish with caperberry leaves.Photo: Liz Clayman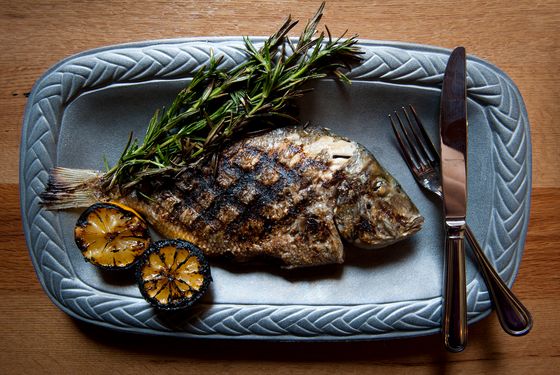 Whole-grilled local porgy.Photo: Liz Clayman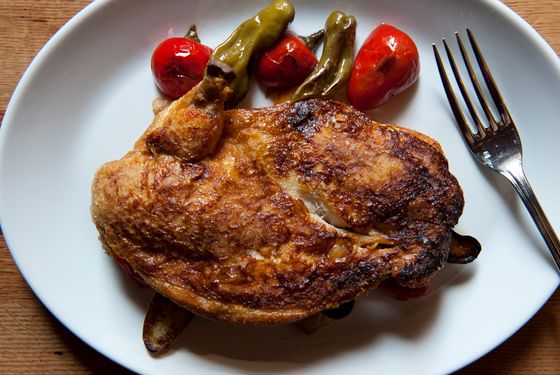 Organic free-range chicken with pickled hot pepper and roasted onion.Photo: Liz Clayman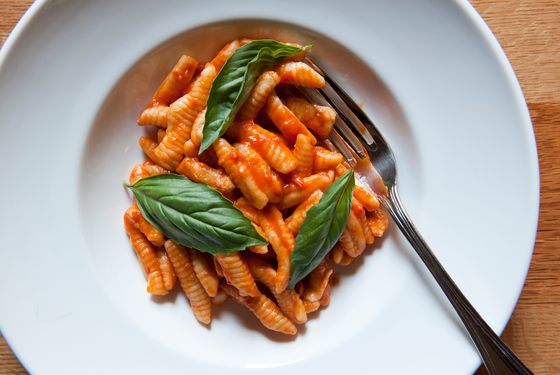 Cavatelli with buffalo mozzarella, cherry tomato, and basil.Photo: Liz Clayman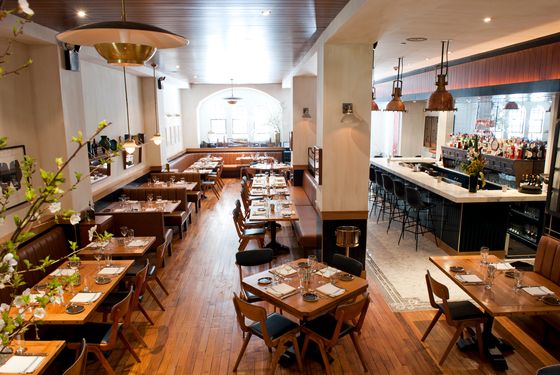 SL Design's Chris Sheffield and Meadow designed the space.Photo: Liz Clayman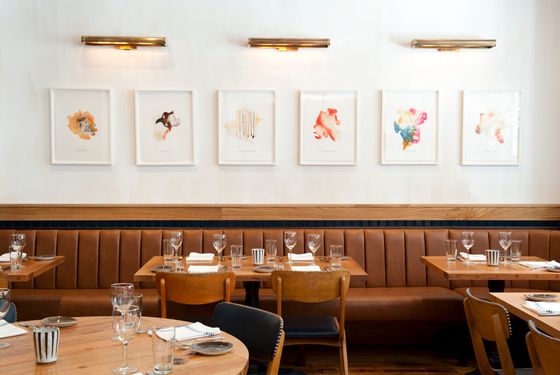 Alexandra Posen's artwork.Photo: Liz Clayman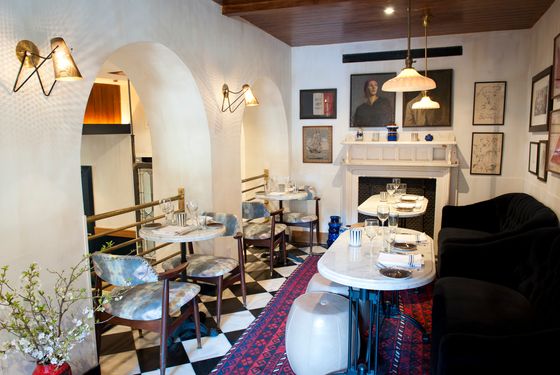 The restaurant plans to support local Chelsea galleries and feature up-and-coming artists.Photo: Liz Clayman
Menu [PDF]
Barchetta, 461 W 23rd St., (212) 255-7400