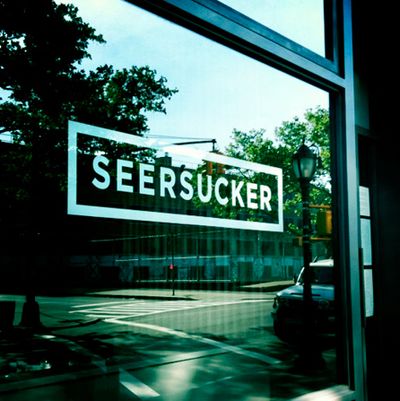 Grits! Oysters! Pudding!
Photo: Courtesy of Seersucker
Kerry Diamond and Rob Newton's Monday guest-chef series continues tonight with Jason Alley, the chef at Comfort and Pasture in Richmond, Virginia. The menu for the $70 five-course dinner includes collards oshitashi with dried Virginia country ham, creamed Carolina Gold Rice grits, a Virginia oyster stew, and Comfort's caramelized-banana pudding. (Seersucker offers plenty of Virginia wines, too.) Sounds good, right? Fortunately, reservations are still available via OpenTable.