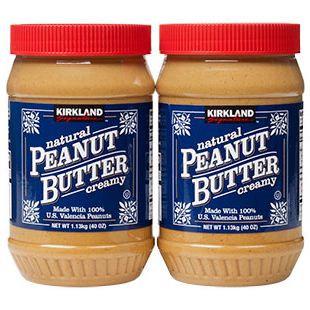 950,000 jars, 25 tons, zero sandwiches.
Photo: Costco
The final truckload of unopened, still-edible peanut butter is headed to a dump in New Mexico today, where some 950,000 jars will be buried under a layer of dirt to thwart nut-butter tomb-raiders. The disposal order came from Costco, which determined "leaky peanut oil" made the jars unfit for sale, but another more salient factor is that the peanut butter was produced by Sunland, the Portales, New Mexico, company that supplied several big retailers (Kroger, Trader Joe's) before a 2012 salmonella outbreak traced back to its facilities sickened 41 people in 20 states.
The company, which was shut down by the FDA in 2012 but later resumed regular operations, closed permanently last fall after filing for bankruptcy. A trustee says "all parties" agreed that safety wasn't an issue with these particular jars, which apparently have "been sitting in a warehouse since Sunland shut down," but court records show Costco insisted on sending the peanut butter to the landfill for destruction.
Costco to dump $2.6m of peanut butter in New Mexico landfill [AP/Guardian]
Related: FDA Shuts Down Trader Joe's-Associated Peanut Butter Plant