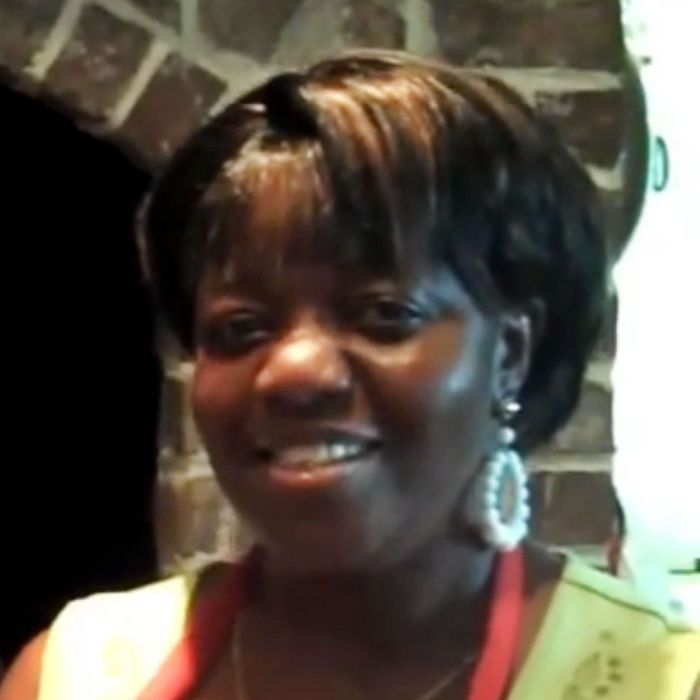 While the erstwhile doyenne of Butter TV is busy mounting a multimillion-dollar comeback by taking big gulps of liquid courage and literally mounting her peers, Paula Deen's former cook and "soul sister" is making major moves. Dora Charles, who last year told the New York Times that she believed her then-employer was racist, will next be competing in the same market as the celebrity chef, at least in theory: Publishers Marketplace reports that Charles's first cookbook, to be called Flavor: True Southern Home Cooking, has just sold to Rux Martin Books at Houghton Mifflin Harcourt, in a preempt.
Charles worked for Deen for more than two decades and was reportedly dismissed after discussing her time with Deen as a chef at Lady & Sons restaurant. Last year, she and three employees filed complaints with the United States Equal Employment Opportunity Commission; Charles said her pay was increased to $71,000 per year after this, and was told it had nothing to do with the complaint. Earlier this month, it was reported that Charles is currently unemployed.
The new book will showcase 100 of Charles's family recipes. Publishers Marketplace notes that Charles "helped develop some of the iconic dishes" served at Deen's Savannah restaurants. In a separate message, Rux Martin at Houghton Mifflin Harcourt tells Grub Street to expect Flavor to tell more of Charles's story:

Dora shares the details of her life with sharp-eyed dignity, from the memories of her family who toiled on a Georgia cotton plantation and were later sharecroppers, to her life in Savannah and her foray into cooking thanks to lessons from her grandmother. The book underlines just how complex, important, and ongoing the African American contribution to Southern cooking really is.
Here are Paula Deen and her "soul sister" Dora Charles making stuffing, in happier times. "Dora and I use a lot of butter," Deen says.
The cookbook will be published in the fall of 2015.
Deals [Publishers Marketplace]
Related: Paula Deen's Longtime Cook Has a Few Complaints of Her Own