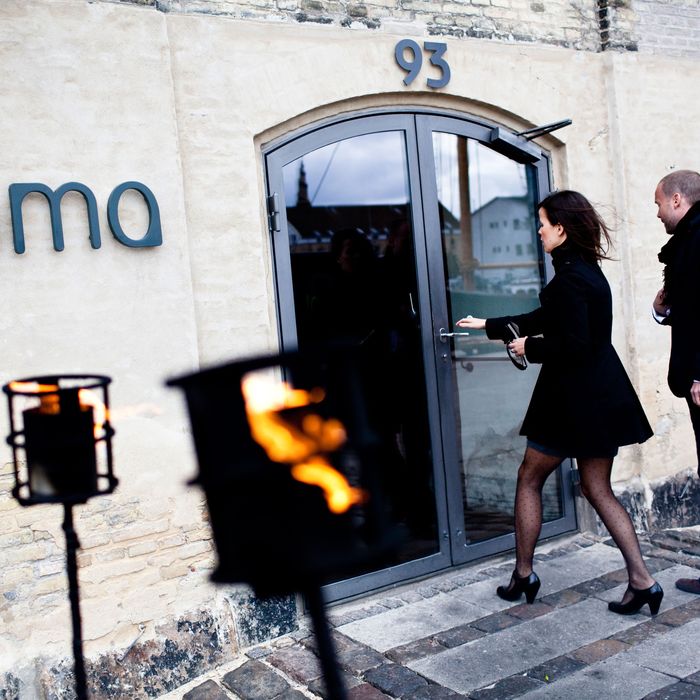 They'll probably bring the patio torches, too.
Photo: Casper Christoffersen/AFP/Getty Images
Over the weekend, the chef and restaurateur René Redzepi posted a short message on the Noma website announcing that the acclaimed restaurant will have a two-month residency in Tokyo in the beginning of 2015. The highly ranked Copenhagen restaurant already receives thousands of booking requests a week, so the forthcoming release of reservations is all-but-guaranteed to melt some servers. While details on the "temporary relocation" won't be released until June, one standout aspect of the news posted online indicates there's a exciting challenge for the kitchen team ahead: Instead of just taking Noma's repertoire and jetting it off to a new setting, Redzepi says that the restaurant will be starting from scratch, ingredients-wise.
"Although our entire staff will move to Tokyo, we'll leave our ingredients at home," he writes. "Rather we'll bring our mindset and sensibilities to the best of pristine winter produce from all over Japan." The idea of starting over with a completely new larder is one Michel Bras, along with his son Sebastien, deployed to great effect at TOYA, their restaurant in Japan.
To that end, Redzepi, who says the temporary relocation is the byproduct of his friendship with Yoshihiro Murata of Kikunoi, already spent some time foraging in Japan, so at least already got one foot in the wasabi bog. Full details of Noma Japan will be announced in June; sign-up here for more information.
noma - japan [Official Site]