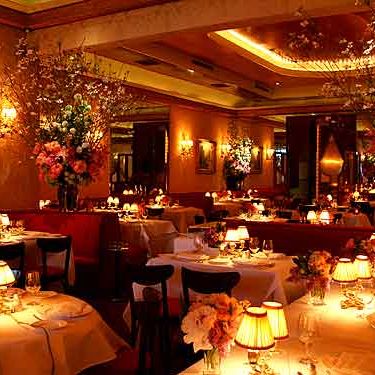 Sources say Masson is working on his own restaurant project.
Photo: Patrick Siggins
There's been a major shake-up at one of New York's most enduring and beloved restaurants: Charles Masson, the dashing front-of-house manager who has run his family's legendary restaurant La Grenouille for the last 40 years, abruptly left over the weekend. In his place, Masson's younger brother Philippe has flown in to New York from Brittany in order to fill his shoes. "Friday was his last night," confirmed a maitre d' at the midtown restaurant.
"My brother needs a break, he's taking some time off," Philippe Masson tells Grub Street. Philippe says that he worked at the restaurant from 1993 until 2000, but has been out of the country since, most recently in France with his mother.
Charles Masson Sr. opened the famed restaurant in 1962 with his wife; his son Charles Jr. took the restaurant over in 1975, when he was 19, and has kept the old-school restaurant going throughout the years. "Charles Masson is the one who arranges the flowers and the seating chart, trains the staff, and designs the menu, not only deciding its contents but also painting the seasonal watercolors that adorn its pages," Bon Appétit reported in 2011.
"This can be a tough business," Philippe Masson says, regarding the sudden front-of-house changes. "These things happen, and so it is. Charles made his decision and we will see what happens."

Sources close to Charles say he is planning to open his own restaurant downtown and has been gathering investors. Emails sent to his address at La Grenouille bounced back, and messages left there for him went unreturned.

As for Philippe, he is easing into his new role.

"I used to cook here when I was much younger and it feels like yesterday," he says. "When you are born and raised in the business, it's like getting back in the saddle."
Update: Charles Masson spoke with Grub Street, clarifying that he's "never owned a single share of the restaurant," (this post previous identified him as an owner) and stating that he was put into a position where it "became increasingly impossible for me as a manager to run the restaurant."