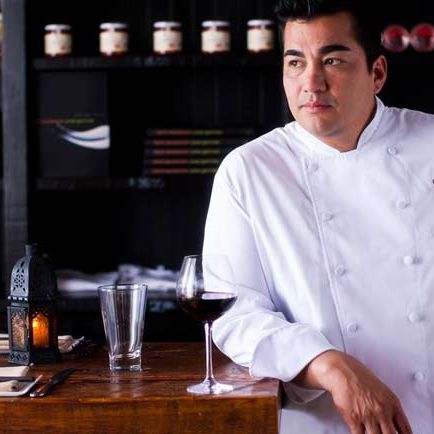 He's got his eye on lower Manhattan.
Photo: Garces Group
Florence Fabricant reports that acclaimed Philadelphia chef Jose Garces will open his first New York City restaurant at Brookfield Place, the enormous mixed-use complex about to debut in lower Manhattan. The Garces restaurant will join incoming branches of Num Pang Sandwich Shop, Sprinkles Cupcakes, Tartinery, Dos Toros Taqueria, Dig Inn, Umami Burger, CHOP'T, Skinny Pizza, Little Muenster, Olive's, Mighty Quinn's, and Blue Ribbon Sushi, as well as an outpost of Major Food Group's Parm and Le District, a jumbo French market stocked with groceries and prepared foods that Eater suggests will be restaurateur Peter Poulakakos's answer to Eataly.
Garces currently operates restaurants in Philadelphia, Atlantic City, Palm Springs, Scottsdale, and Chicago; most details for his New York project, including its restaurant's name and concept, are yet to be announced. In the meantime, a representative emails Grub Street with the detail that the 7,200-square-foot space will include outdoor seating on Vesey Street.
The restaurant is scheduled to open in 2015.
Off the Menu [NYT]