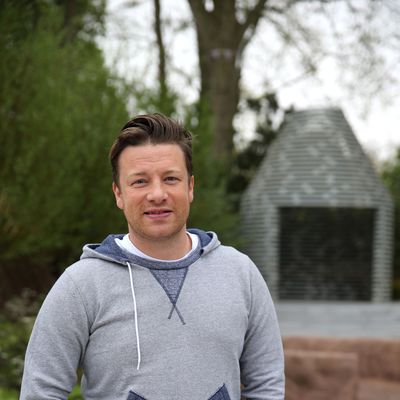 Where in the world is Jamie Oliver?
Photo: Chris Jackson/Getty Images
The British celebrity chef says he'll open a 200-seat branch of his rapidly expanding Jamie's Italian chain in Hong Kong this July. "It's going to be incredible," he tells the South China Morning Post in a goofy announcement video. It was a little more than a month ago that the celebrity chef announced the Stockholm outpost of Jamie's Italian in a similar way, saying that one was "going to be epic." This one, at least, comes with a video where Oliver comically butchers Cantonese.
The chef has opened Jamie's Italian locations throughout the U.K., and in Russia, Australia, Turkey, and Dubai. A Singapore restaurant opened in 2013.
For its newest outlet, the restaurant group pledged to continue its stated mission of using only humanely sourced products and GMO-free food. It indicated that it will not use food from mainland China unless it met standards and could be sourced with complete transparency. Jamie's Italian executive chef William Lyon tells the paper that he plans to import ingredients like salumi from Italy.
Celebrity chef Jamie Oliver plans to open Italian restaurant in Hong Kong [South China Morning Post]
Related: Jamie Oliver Promises 'Epic' Restaurant for Sweden