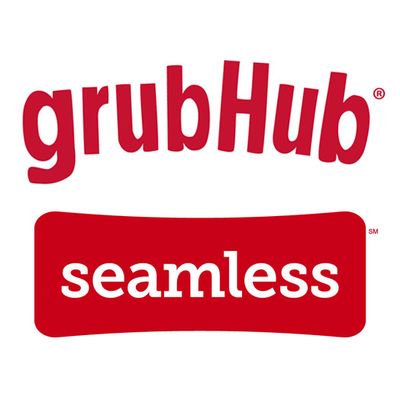 Pick-up.
Photo: GrubHub, Seamless
Yesterday, GrubHub released a revised prospectus that values the food-delivery company at over $1.7 billion, Wall Street speak for "this juggernaut is now worth a tenth of what Twitter was around the same time."

The statement indicates that GrubHub — which called dibs on the NYSE ticker symbol "GRUB" — plans to offer 7 million shares at $20 to $22 each. This would raise nearly $180 million — considerably more than the $100 million it teased in initial paperwork. CEO Matt Maloney is cashing in a fifth of his stake, which is about 500,000 shares, or a $10 million-ish haul, whichever giant number is less depressing.
According to the filings, the company did $1.3 billion in sales last year off 3.4 million active diners. It gets up to a staggering 17 percent slice of each order placed with 28,000 partner restaurants, give or take a few.