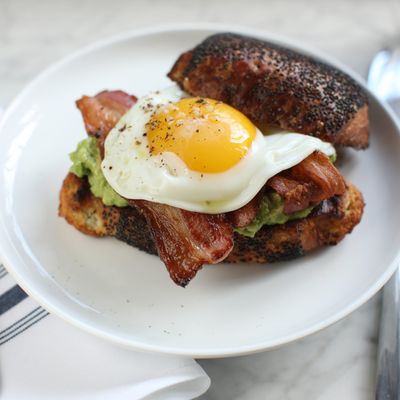 How Ignacio Mattos does an egg sandwich.
Photo: Melissa Hom
For the past few weekends, Thomas Carter and Ignacio Mattos have been quietly serving brunch to anyone fortunate — or nosy — enough to stumble into Estela during the day. The duo says they wanted to keep things muted while they tweaked the service and got things up to snuff, but now it's official: brunch at Estela, every Saturday and Sunday from 11 a.m. to 2 p.m. What to expect: fish-sauce-spiked Bloody Marys; a few dinnertime favorites, like lamb ribs with honey or endive-and-walnut salad; and the truly excellent breakfast sandwich you see above, which includes an egg, avocado, pancetta, and a just-sweet-enough Danish pastry. All in all, there are worse ways to start your day. Check out the full menu at Estela's website and take a look a some more of the dishes below.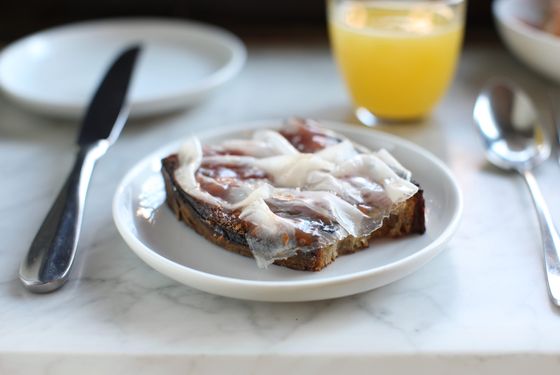 Toast with lardo and jam.Photo: Melissa Hom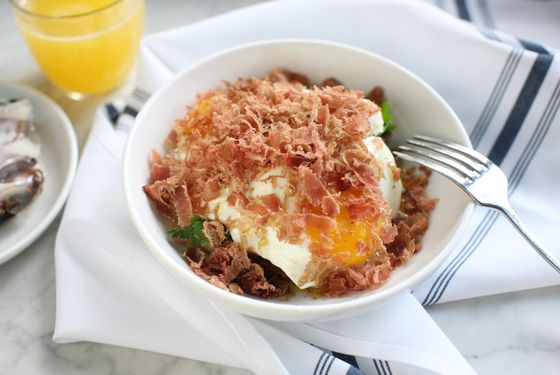 Eggs, beans, croutons, mojama, and harissa.Photo: Melissa Hom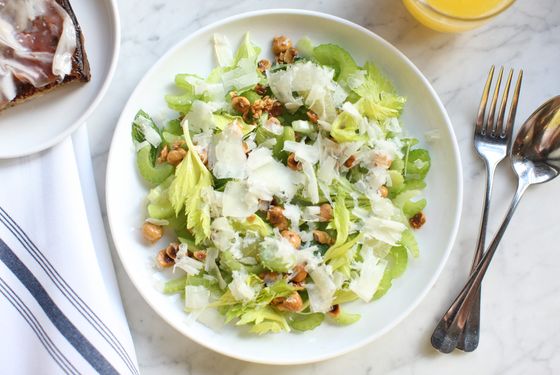 Celery with grapefruit, pecorino, and hazelnuts.Photo: Melissa Hom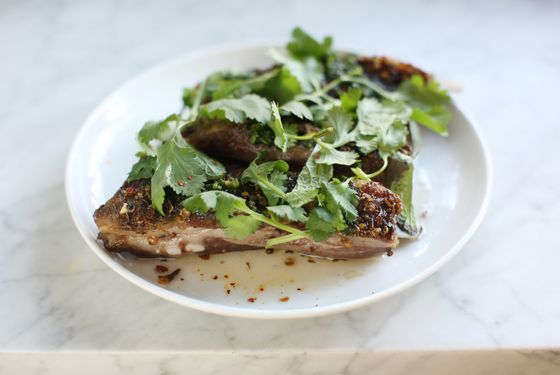 The excellent lamb ribs with charmoula and honey.Photo: Melissa Hom
This post has been updated to reflect that fact that Carter and Mattos will now offer brunch on Saturdays as well as Sundays.