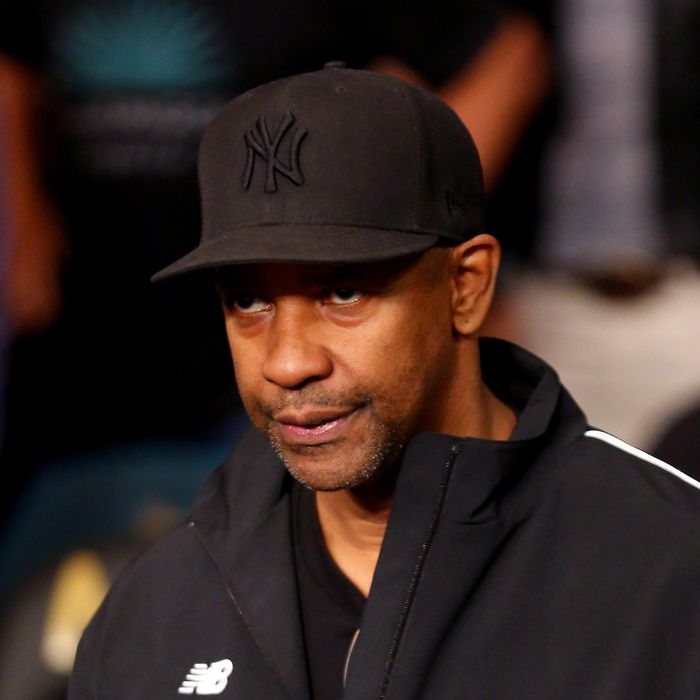 No one can hide from Celebrity Settings.
Photo: Al Bello/Getty Images
This week, A-Listers enjoyed quality family time: Nick Lachey ate brunch with family, Anthony Weiner and Huma Abedin dined with their son, and Sly Stallone and his wife grabbed dinner at Tao with their daughters. Meanwhile, Anna Wintour attended a swanky fashion party at Omar's, the Today staff gathered at Lexington Brass, and Rihanna partied in the VIP Room. Read all about it, straight ahead.
Andaz Fifth Avenue: Emmy Rossum attended a cocktail party at the hotel. [Just Jared]
Grounded: Glee star Lea Michele grabbed coffee in the West Village. [Grub Street]
Hillstone: Huma Abedin and Anthony Weiner took their 2-year-old son out to dinner. [Page Six/NYP]
Lexington Brass: Today staffers gathered to celebrate Savannah Guthrie's wedding and pregnancy. [Page Six/NYP]

Monkey Bar: Director Ken Burns told friends about his future documentary-making plans. [Page Six/NYP]
Montebello: Joan Rivers dined on East 56th Street. [Page Six/NYP]
Omar's: Prabal Gurung, Anna Wintour, and Thakoon Panichgul all attended a swanky soiree. [Grub Street]
The Park 112: Denzel Washington ate dinner in Harlem. [Page Six/NYP]
Red Rooster: Clive Davis and five guests ate at Marcus Samuelsson's restaurant. [Page Six/NYP]
Sirio Ristorante: Sly Stallone had a low-key lunch of calamaretti squid salad. [Page Six/NYP]
Sugar and Plumm: Nick Lachey and his wife had brunch with their 17-month-old son on the Upper West Side. [Grub Street]
Tao Uptown: Sylvester Stallone grabbed another meal, this time with his wife and daughters. [Page Six/NYP]
Tarallucci e Vino: Google co-founder Eric Schmidt dined with a flirty brunette. [Page Six/NYP]
VIP Room: Rihanna partied hard with a group of New York Knicks and plenty of Dom Perignon. [Page Six/NYP]