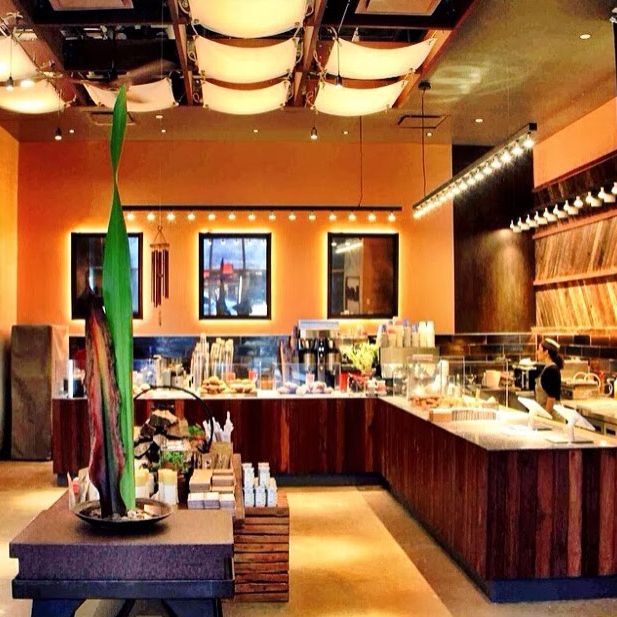 This one has a juice bar and an espresso bar.
Photo: Birdbath Bakery
Birdbath Bakery quietly opened its first midtown Manhattan location earlier this week, at Two Grand Central Tower (or 140 East 45th Street). The newest outpost of the ecofriendly café and bakery is proprietor Maury Rubin's largest yet, and the first to combine a juice bar and espresso bar with take-out breakfast items, sandwiches, and more under one roof. As such, it's kind of like the pterodactyl of Birdbath bakeries.
"There were a few areas of midtown we looked at and a lot that remain very attractive for us," Rubin tells Grub Street. "This space was a busy spot in a great building and [I hope] it makes people in suits feel incredibly excited to eat lunch."
The newest bakery joins the mini-chain's Soho, Union Square, Tribeca, and Upper West Side locations. (Another Birdbath is rumored to be headed to the West Village.) The midtown Birdbath is open Monday through Friday from 7:30 a.m. until 6 p.m., and when the weather warms up, Rubin hopes to utilize the restaurant's large outdoor space for seating and even produce-growing experiments.
"This location is a big moment in Birdbath time," Rubin says. "It's the biggest; it will be the busiest, and we'll serve a lot of people who are discovering us for the first time, so the task at hand is taking good care of new customers."
140 E. 45th St., nr. Lexington Ave., 212-257-6434