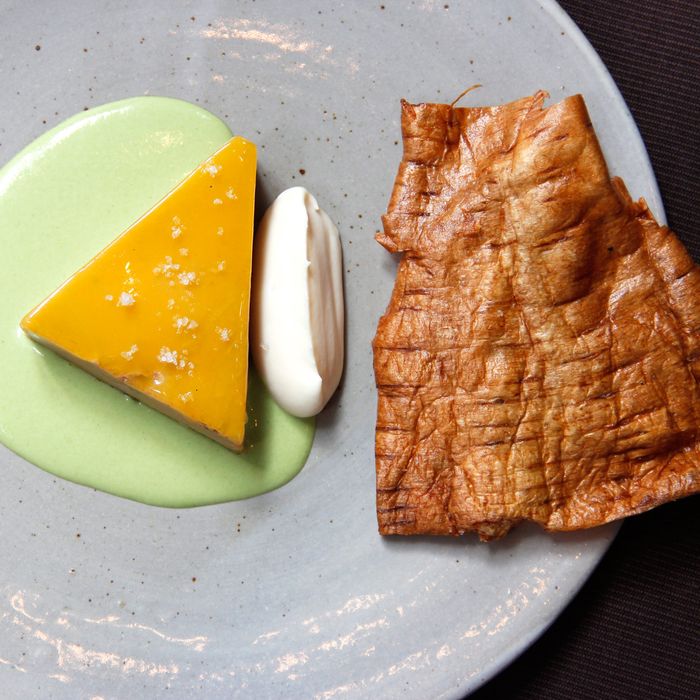 Betony's foie gras terrine with parsnip and sesame.
Photo: Evan Barbour
Starting this weekend, general manager Eamon Rockey and chef Bryce Shuman of Betony, which nabbed three stars from New York Times critic Pete Wells, as well as "Best Restaurant of the Year" honors from Esquire last fall, will begin dinner service on Sundays. Betony will be open from 5:30 p.m. to 10 p.m. for the first time, and Shuman has added a bunch of new dishes to the menu, including the foie gras terrine with sesame and parsnip seen above.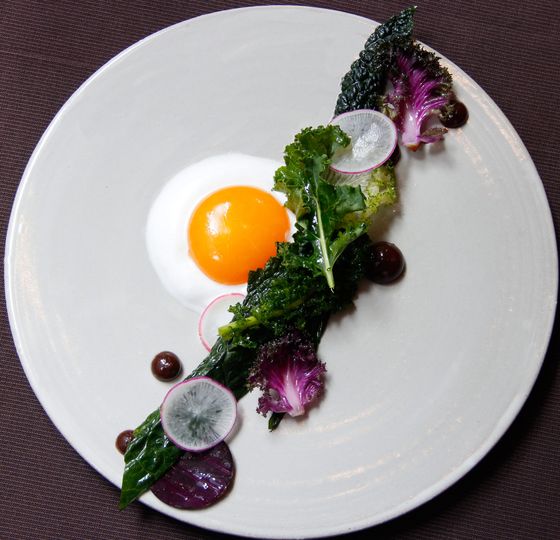 It's cruciferous vegetable time.Photo: Evan Barbour

Here's the cruciferous vegetable salad with egg and goat cheese, which has all kinds of brassica charm. Those tiny purple and white leaves fringed with dark green crispy edges? That's Lollipop kale. The "egg white" in the center of the plate, it should be mentioned, is really a ring of smoked chèvre forming the base underneath that yolk, which has been pickled.
Other new items include a poached monkfish course with beet "raisins" and bone broth, and a dessert made with passion fruit, ginger, and cilantro.
Reservations can be made through the restaurant's website.
Related: Lollipop Kale Is the Best New Vegetable You've Never Heard Of