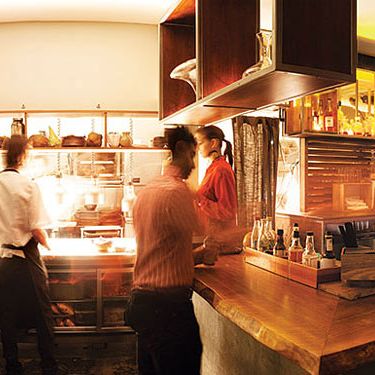 Chef Fredrik Berselius says the restaurant has outgrown the space.
Aska, Swedish chef Fredrik Berselius's critically lauded restaurant within Kinfolk Studios, will close after service on March 19. Per the Times, Berselius will do so "to avoid stagnation and to keep challenging himself in the kitchen."
It's not all bad news for fans of sea buckthorn and pig-blood crackers (a group Grub Street counts itself among): Berselius says he will reopen the restaurant in a yet-to-be-determined space that will most likely be in Williamsburg.
Since opening in late 2012, Aska has seen an extremely positive response, including a spot on Bon Appétit's 2013 best-new-restaurant list and a Michelin star. Last month Berselius was named a semifinalist for the James Beard Foundation's best chef in New York award.