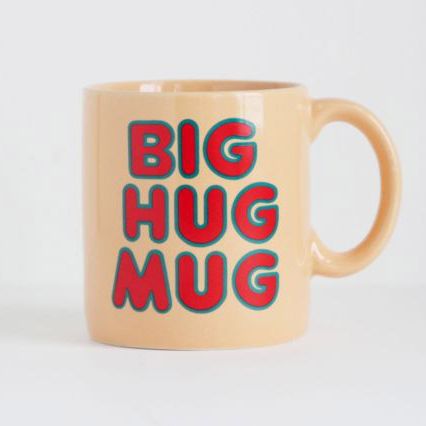 Drink like McConaughey.
Photo: Courtesy of Rust Cohle
Xeni Jardin at Boing Boing and the A.V. Club pointed out yesterday that an eBayer had listed the exact same vintage FTD coffee mug that appears on the police-station table where Matthew McConaughey's character Rustin "Rust" Cohle has been giving his case notes while drinking Lone Star tall boys in every True Detective episode thus far. This specimen in question, emblazoned with the words "Big Hug Mug" in descending rows of bubble letters, ended up going for $83 after a fierce back-and-forth totaling 41 bids. But there are a lot more Big Hug Mugs out there, it turns out.
Another sold on February 10 for $95, and another for $85 the day before that. Average auction prices seem to be closing between $76 and $85.
It's not likely, but unless FTD updates its current Teddy-bear-themed "Big Hug" portfolio with the throwback coffee-cup reissue, prices for the McConaughey-championed drinking vessel will likely continue to spike on the secondhand market until supply dries up completely. Right now, one mug has surpassed $100 in bids, while others have hit the $50 mark.
Sadly, the knockoff Big Hug Mug market is not quite yet up-to-speed. The lettering isn't quite right and the color is all wrong, for starters. "So, you don't feel like paying $50 to $110.00 to get the exact mug," reads the unintentionally hilarious listing for a $31.48 bootleg. "Well this isn't the same one (notice the color)….but it is close! And at a fraction of the cost."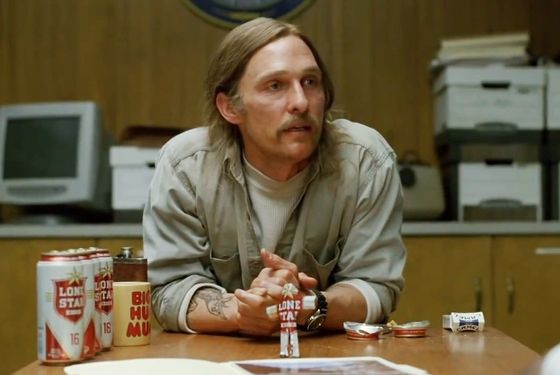 Okay, but have we ever even seen him drink from the mug?Photo: HBO

Just wait until someone starts selling old 16-ounce cans of Lone Star beer for True Detective hobbyists to make their own tin figurines à la Rust Cohle. Oh, wait, never mind.