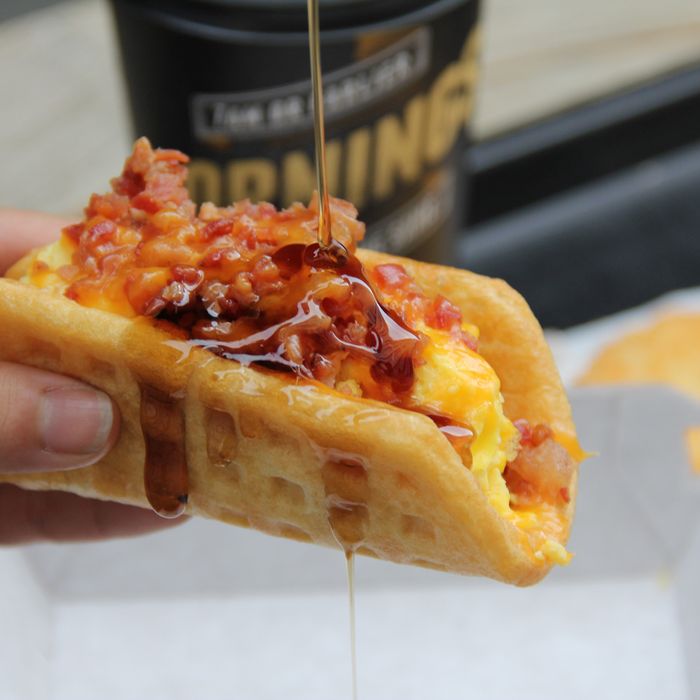 These tacos just call out for you to pour copious amounts of syrup sloppily all over them.
Photo: Taco Bell
Because waffles should be fried, and because waffles should be fried by the same people who've done all that pioneering work in the burgeoning field of "morning soda," Taco Bell has announced its once-top-secret, long-in-the-works breakfast taco will reach its outlets nationwide next month. Pending the disclosure of calorie counts, there's not much to say here, other than to mention there are sausage and bacon varieties, and that being handed one of these things apparently makes people all weak in the knees and otherwise unable to pour syrup directly into their taco.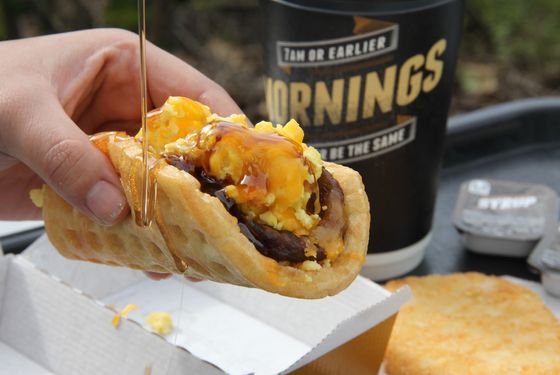 Seriously, who taught this lady how to pour syrup?Photo: Taco Bell

In any event, it all begins (or ends, your choice) March 27.