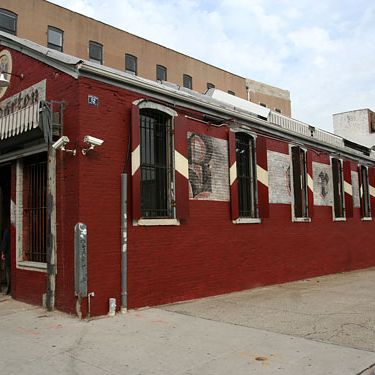 The original is getting a sister location, also in Williamsburg.
Photo: Melissa Hom
Brooklyn is about to get its very first Flemish "gastro-brasserie," courtesy of Ivan and Joanna Kohut, the husband-and-wife owners of the popular Radegast Hall & Biergarten, which turns seven years old in November. The couple recently signed a lease for a 1,500-square-foot space (292 Bedford Avenue at Grand Street) in Williamsburg, and are aiming to open the as-yet-unnamed space by the end of May. Perhaps the only question left is, what's a gastro-brasserie?
Well, for starters, this isn't an attempt to foist yet another quasi-mythological restaurant concept on an unsuspecting public. The forthcoming restaurant will be centered on Radegast's executive chef, Eric Francou, who cooked in Brussels for eight years. "We felt he needed to spread his wings and showcase his talents, so we built the concept around him," says Ivan Kohut, adding, "I also really enjoy Belgium breweries."
According to Kohut, the format will be a "beer- and wine-centric spot" with a menu of "Belgian food with an eclectic twist." Other than that, the details are TBD, but in the meantime, Francou's culinary experience is particularly diverse, and Flemish food is pretty eclectic to begin with. Here's hoping that the dessert menu features all-Speculoos everything.
In any event, the concept is a clear departure from Radegast's successful Austro-Hungarian roots, but the menu setup will remain similar, with lunch, dinner, and late-night dining options, alongside a cocktail menu — this one will be loaded heavily with spirits and liquors from the Netherlands. If all goes as planned, Kohut plans to offer outdoor sidewalk-seating as well, so those used to the beer-garden vibe will at least be able to catch a few rays.