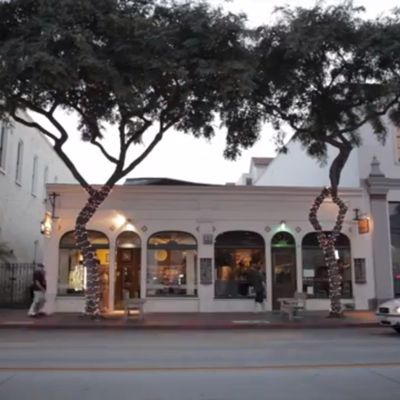 Jeff and Kim Snyder have been running Pace Food and Drink in Santa Barbara for two years now. It's got 50 seats, an open kitchen, and the local farmers' market sets up shop right outside the front door every week. The thing is, the Snyders set the restaurant for their sons Ryan and Cole, who've told them that the hospitality industry isn't the right fit for them. So, in an extremely generous gesture, the couple is handing the business over to one lucky person.
The fine print: The "giveaway" extends to one year of the lease and insurance, paid in full; a beer and wine license; mentoring from the Snyders; and $20,000 in working capital to make starting up a bit easier — oh, and there's a $500 entry "fee."
Maybe we could create some Kickstarter campaigns to help cover some of the entrants? Would that be too weird? After all, if a guy in Chicago successfully Kickstarted his burrito purchase at Chipotle …
So, sure, it's a tremendous deal, maybe, if you have a reeeally compelling case to make for yourself. Check out more on the backstory here, and more on entering here. The contest starts tomorrow, ends May 12, and the Snyders probably don't want to hear about how much you hate snow, so that's the reason why they should give you their restaurant.

Pace Could Be Yours [Santa Barbara Independent]