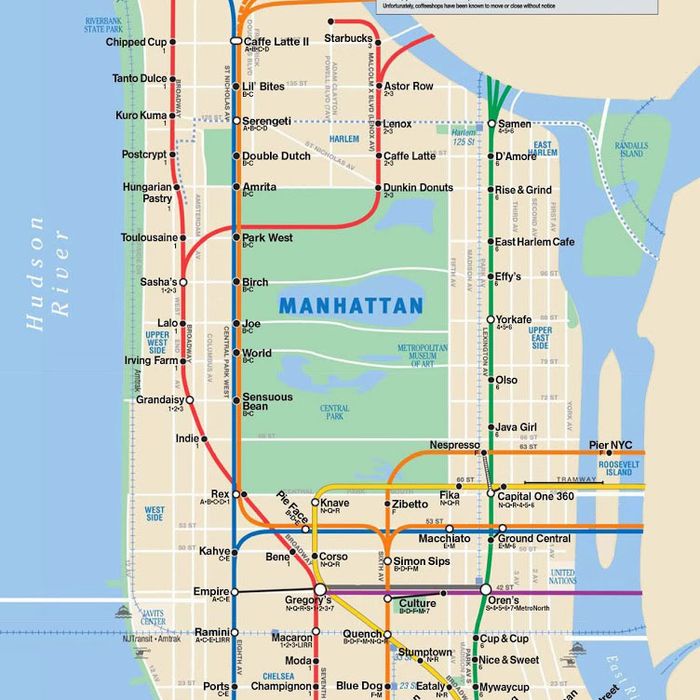 We're all for good coffee around here; also, maps that lead to good coffee, so this map to Manhattan's best cups by Nirmal Banerjee of Butterfruit Labs Development based on NYC's subway map is pretty appealing. "Some locations didn't have great options," he writes, "and Dunkin' Donuts or Starbucks had be chosen." Otherwise, it's not at all exhaustive, but nice and heavy on neighborhood shops like Postcrypt and Bikini Bar. Caffé Bene, which is apparently about to become just as omnipresent as Starbucks, gets a plug for its Times Square location.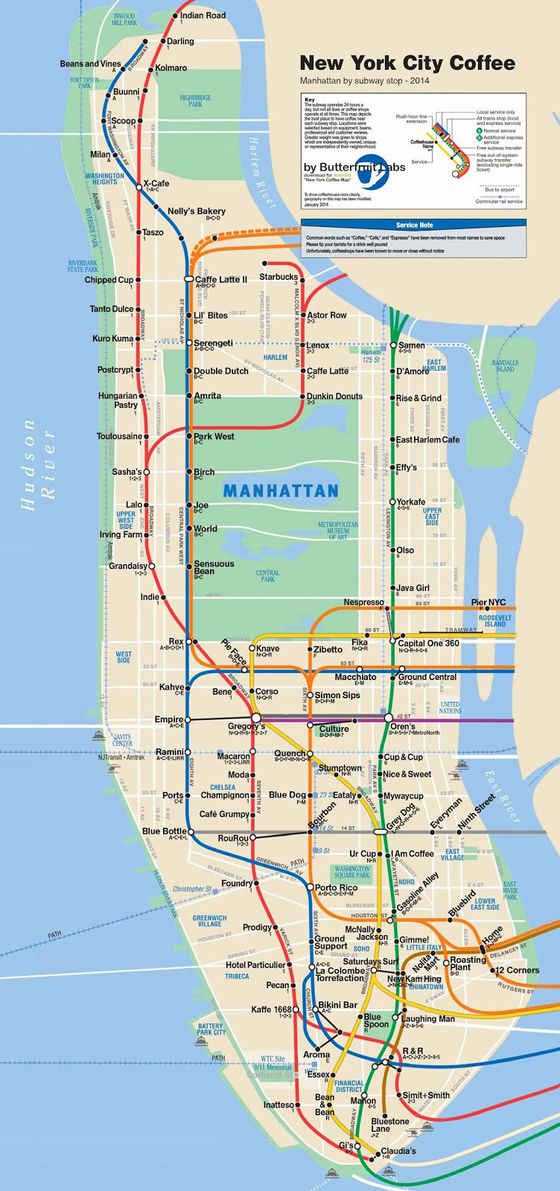 We would have put Stumptown's shop in the Village on here.Photo: Butterfruit Labs Development

Maybe Brooklyn and Queens versions are up next?

NYC Best Coffee [Butterfruit Development Labs via Gothamist]
Related: Caffé Bene Executive Says to Expect 80 More Caffé Benes Really Soon