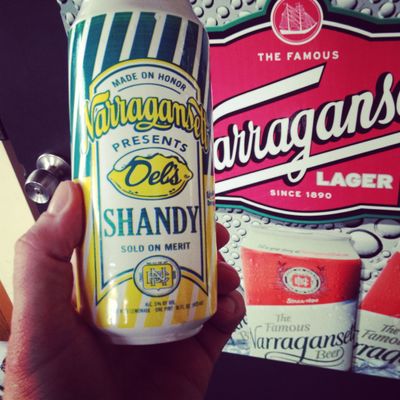 Turns out yesterday's announcement that Olneyville New York System will get a James Beard Foundation Award was just the beginning of the great Rhode Island Lovefest of 2014.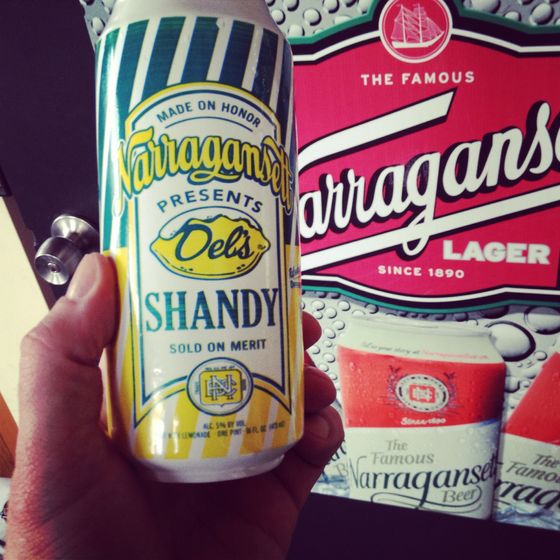 You could, in theory, chill this Narragansett-Del's tall boy and make a shandy slushie.Photo: NGansett Boston/Twitter

The official beer of the clam, which has something of a devoted following, is teaming up with Del's Frozen Lemonade, which has an equally passionate fan base up and down the East Coast. Both companies made major expansions into NYC last summer.
Narragansett CEO Mark Hellendrung tells Boston.com that it's too soon for an official product announcement, because recipe development and government approval are still both in the works. Summer, in any event, is still a few months away, so let's give this one until May. We'll get by on milk punch made with coffee-milk syrup until then.
Narragansett working on Del's Shandy [Boston.com via Gothamist]
Related:Beer and Bivalves: How Narragansett Became the 'Official Beer of the Clam'