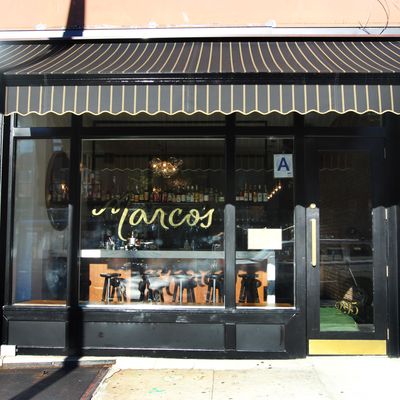 Wood-grilled oysters with apple and pickled salsify beats French toast any day of the week.
Photo: Melissa Hom
Soft polenta with honey and apples, fried eggs with house cotechino, and a pancetta panini with pickled green tomatoes all grace the debut brunch menu at Francine Stephens and Andrew Feinberg's Prospect Heights restaurant, Marco's. Chef Danny Amend has put together a deft-looking menu consisting of lighter options (spiced-apple doughnuts), heavier stuff (tagliarini with sage and butter, crispy lamb), and sides galore (brown-butter eggs, red grapefruit with olive oil). Brunch, Marco's style, will be served from 11:30 a.m. until 3:30 p.m. on Saturdays and Sundays, beginning this weekend, and the full menu is straight ahead.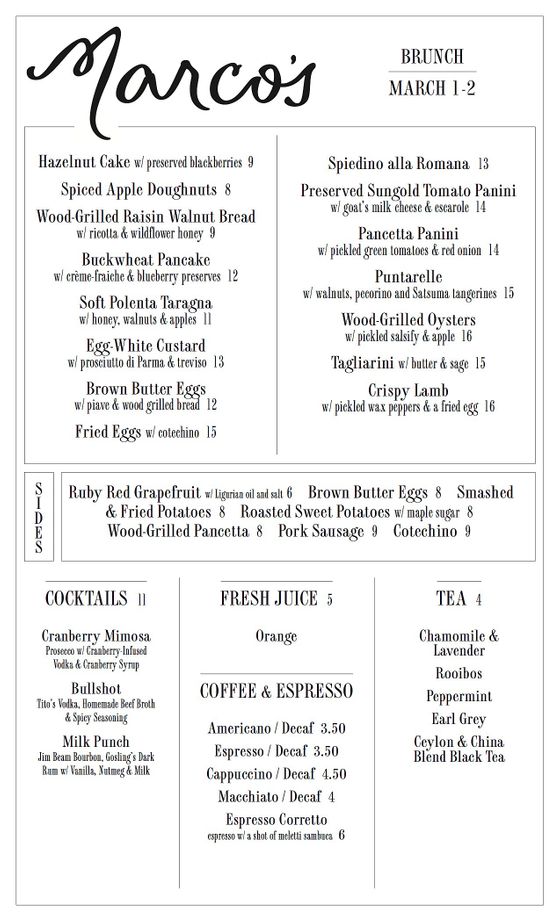 Seriously though how good does that crispy lamb with a fried egg sound?

Earlier: Platt: Franny's Chefs Get Even More Rustico at Marco's