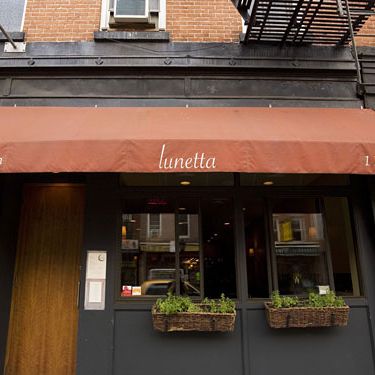 So long, cavatelli with braised lamb.
Photo: Konstantin Sergeyev
Chef and owner Adam Shepard's Boerum Hill restaurant Lunetta, which morphed from an cozy izakaya into a small-plates restaurant back in 2006, closed its doors permanently sometime during the last two weeks. The well-loved Smith Street establishment served dishes that bridged the gap between regional Italian food and the contemporary farm-to-table movement; its cavatelli with braised lamb, for example, featured house-made ricotta. At one time, the restaurant had a roomier counterpart in Flatiron, but that space closed in 2009 after fifteen months in business. Lunetta's SeatMe account is defunct, the space is now up for rent, and its contents are set to be auctioned off tomorrow afternoon.