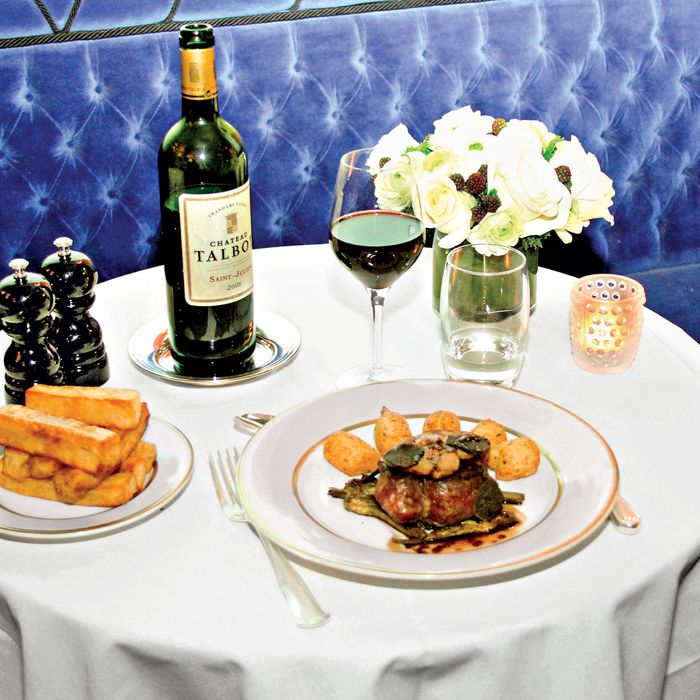 Ladurée beef tournedos, pan-seared foie gras, artichokes and Dauphine truffled potatoes.
Photo: Cassandra Rose Tannenbaum/New York Magazine
Two and a half years after pastry powerhouse Ladurée opened its first North American outpost on Madison Avenue, locals and tourists still queue up for its famed macarons, which are shipped from Paris weekly. On February 5, the company unveils its 65th international outpost (and its second Stateside) in the old Barolo space, which has been divided into a series of "salons" furnished with such decorative flourishes as a ceiling fresco and a wall of letters by the likes of Colette and George Sand. This location combines retail bakery, tea room, and full-service restaurant, overseen by chef Johann Giraud. His breakfast, lunch, and dinner menus are rife with Gallic classics (foie gras, vol-au-vent) and Ladurée signatures (various omelettes and "les clubs sandwiches"), but he's added a few new dishes that reflect the local terroir—most notably, the kale-based "Salade Soho." Also new to New York, in the pastry display case: walnut croissants and praline mille-feuilles.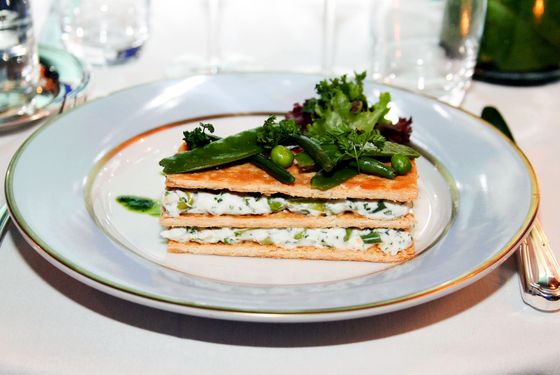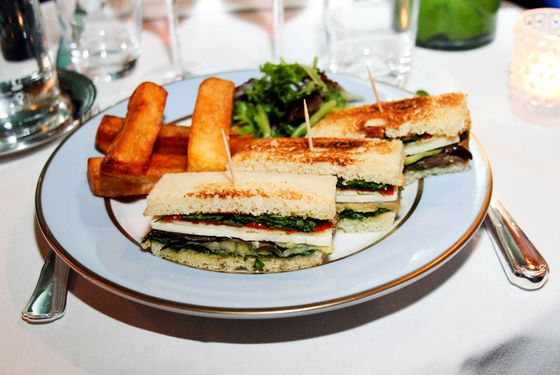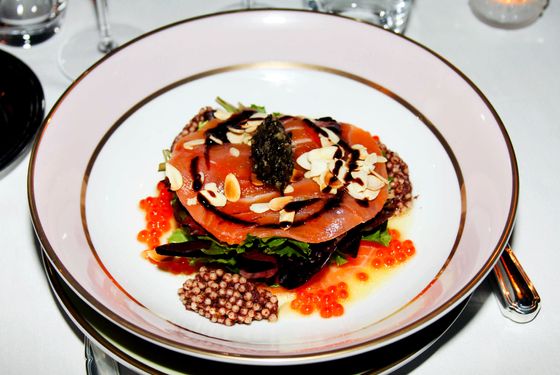 Ladurée Soho, 398 W. Broadway, nr. Spring St. 646-392-7868
*This article originally appeared in the February 10, 2014 issue of New York Magazine.