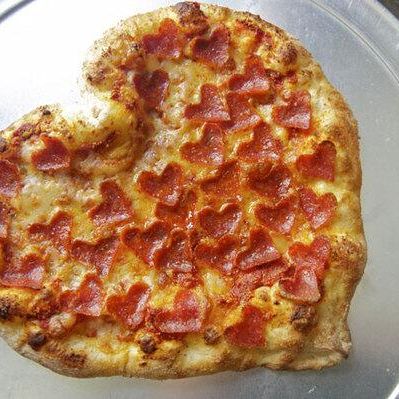 They still love you.
Photo: Bad Horse Pizza/Twitter
The owner of Bad Horse Pizza, which is up on Frederick Douglass Boulevard at 120th Street, does not have anything against children — "A few weeks ago a kid was standing on his chair with his shirt off and I didn't say anything," John Kandel tells DNAInfo — but he also confirms that he canceled a recent reservation for a party of 12 when after learning that nine of the guests were children. "Having a group with kids at 5 p.m. is fine. I just can't have it during adult meal time. I have to pay the bills," he says, explaining that kids don't order a lot of food.
But the even the slightest intimation of animosity has been enough to arouse anger on the Harlem4Kids listserv, where one parent wrote the cancellation was "incredibly stupid in this kid-filled neighborhood." There's now even vague talk of a community protest, but today, Kandel says his comments were misrepresented. The aim of Bad Horse, he tweeted, is "to provide a relaxing atmosphere everyone can enjoy." [DNAInfo]