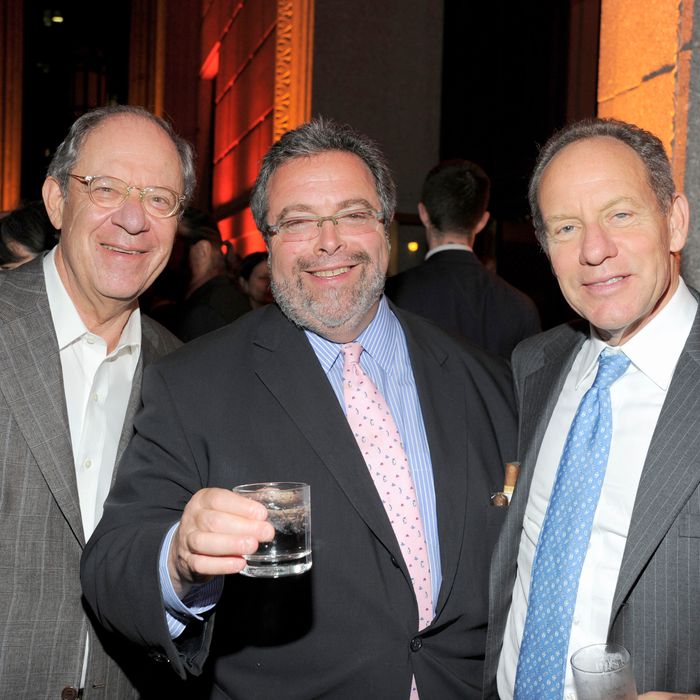 Nieporent's assembled an all-star team.
Photo: Patrick McMullan
Here's a blockbuster: Restaurateur Drew Nieporent tells the New York Times he's joined forces with former Daniel front-of-house man John Winterman and ex-Gordon Ramsay at the London chef de cuisine Markus Glocker on the next incarnation of the Corton space in Tribeca, which will open as Bâtard, if all goes as planned, in late spring.
Opening Corton chef and partner Paul Liebrandt, you may remember, left the restaurant abruptly last summer to focus on channeling his energies into the Elm, the Williamsburg restaurant he operates with other business partners.
Bâtard is yet another wine-reference name, keeping with the historical tradition of appellation-derived restaurant names at the address, which was once home to Nieporent's innovative Montrachet. Few details about the food or service at Bâtard have been disclosed, but it's a safe bet to expect a fine-dining atmosphere, as well as a new interior designed by Glen Coben. "It will be more user-friendly than Corton," Nieporent says.
Drew Nieporent to Open Bâtard in Corton's Former Space [NYT]
Earlier: Paul Liebrandt on Leaving Corton and the Future of the Elm