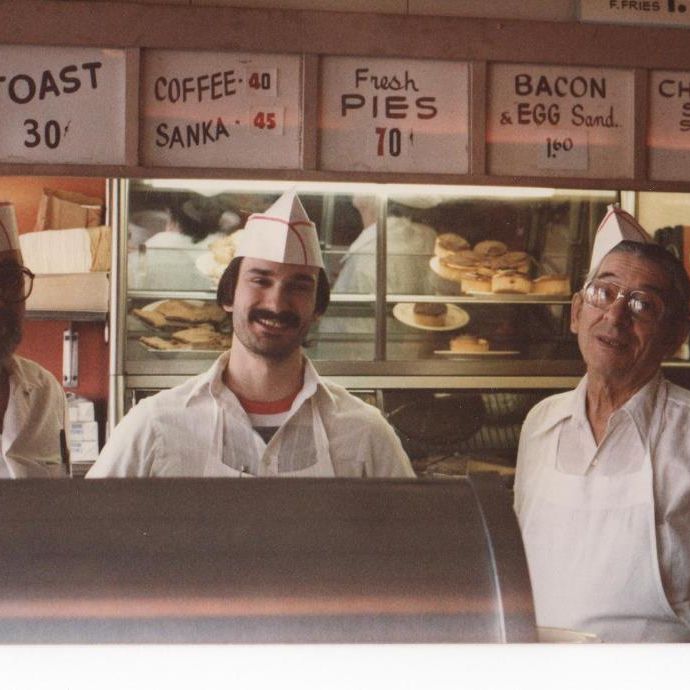 The Stevens family at Olneyville NY System, home of Rhode Island's best hot wieners.
Photo: Courtesy of Olneyville NY System
The awards-season competition between precision-minded chefs and restaurants firing on all cylinders is what makes up the vast majority of the annual James Beard Foundation Awards, but the deep-dish Americana that gets highlighted as part of the nonprofit's "America's Classics" honor is always a lot of fun. To be considered, restaurants have to have been around for more than ten years and must be locally owned. Most often, these are beloved places.
This year's batch includes sno-ball mecca Hansen's Sno Bliz, in New Orleans; the venerable Nick's Italian Café, in McMinnville, Oregon, where the wood-fired oven turns out no-nonsense Italian food; meat-sauce-topped Providence, Rhode Island hot-dog vendors Olneyville New York System, which still champions the state's specialty coffee syrup; the mesquite-grilling legends at Perini Ranch Steakhouse, in Buffalo Gap, Texas; and Cleveland institution Sokolowski's University Inn, where the Polish staples like bratwurst and pierogis have remained largely unchanged for 91 years.
Earlier: James Beard Foundation Announces 2014 Restaurant and Chef Semifinalists