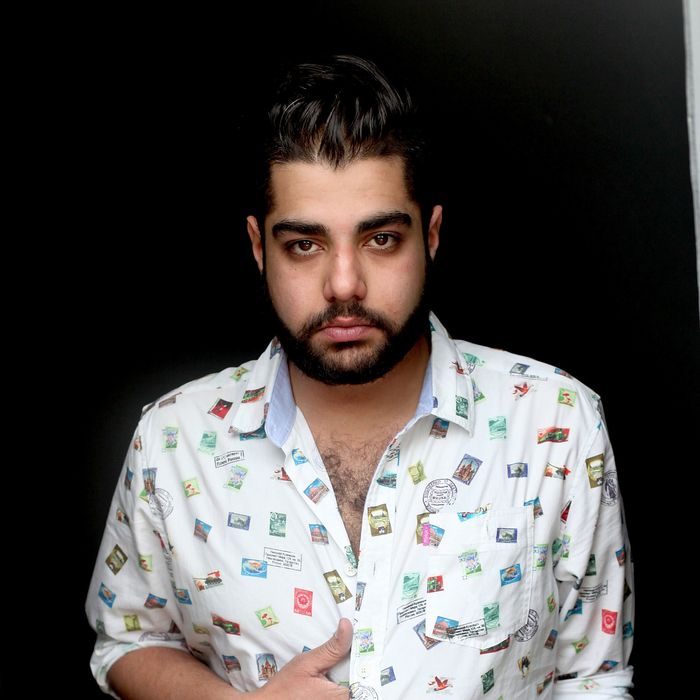 "It's great when you get to work with artists like him," Bourdain says.
Photo: Roger Kisby/Getty Images
Rapper, intrepid dosa hunter, and all-around polymath Himanshu Suri is writing and recording the score for the upcoming Punjab episode of Anthony Bourdain's Parts Unknown. The show is no stranger to enlisting help from stellar artists — Norah Jones and Talib Kweli have contributed original music — because Bourdain takes the score seriously. "We hate using the usual music libraries that most TV shows rely on," he tells Grub Street in an e-mail. "They make TV shows SOUND like TV shows. For quite some time, my team and I have preferred to have original music composed for each individual episode, giving them their own unique sound — more like films."
This isn't the first time Suri has worked with Bourdain, having made an appearance on the No Reservations Christmas special with his former group, Das Racist. It is the first time, however, that he's scoring an entire episode. The choice is fitting, as Suri himself is of Punjabi descent, and has always been outspoken on the topics of race, identity, and cultural tensions — issues that are also relevant along the disputed border regions of Punjab.
"His sensibilities seemed just right for what we want to show and say about the region and the material. It's great when you get to work with artists like him," Bourdain writes. "They surprise you. They make you think about things in a new way. They push you to revise your work, make new things possible. It becomes a collaboration."
Related: Dosa Hunting With Stereogum's Amrit Singh and Das Racist's Himanshu Suri