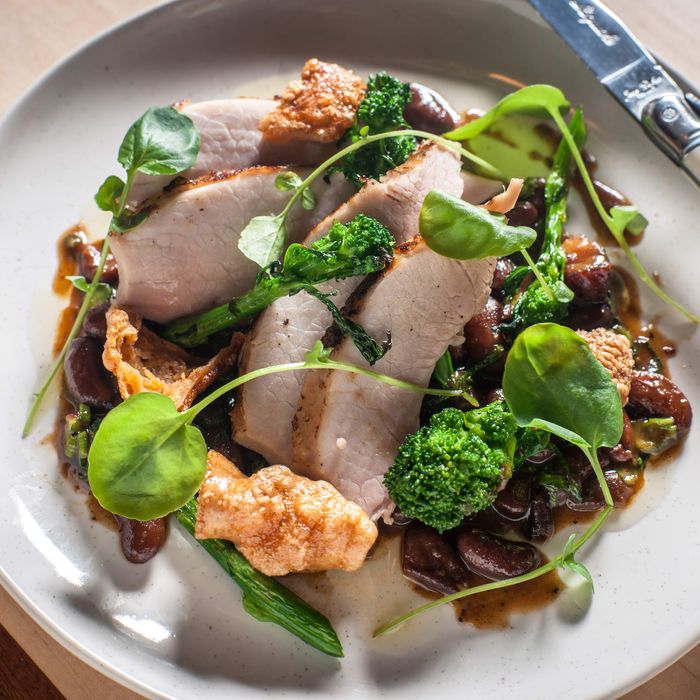 Heritage milk-fed pig: slow-roasted leg with bean ragout and broccoli rabe.
Photo: Paul Wagtouicz
Andre Balazs and Dovetail's John Fraser's much-anticipated restaurant opens tonight, offering a "vegetable-driven" menu complete with rotisserie beets and carrot fries. (Fraser actually tries to stick to a vegetarian diet.) The restaurant's named after a cow on Balazs's farm in upstate New York, where the restaurant plans to source produce and dairy products. Right now, there's only dinner service, and breakfast, lunch, and weekend brunch will be offered by the spring. They still haven't finalized the menu, but here's a look at a few of the dishes and the sprawling 100-seat space.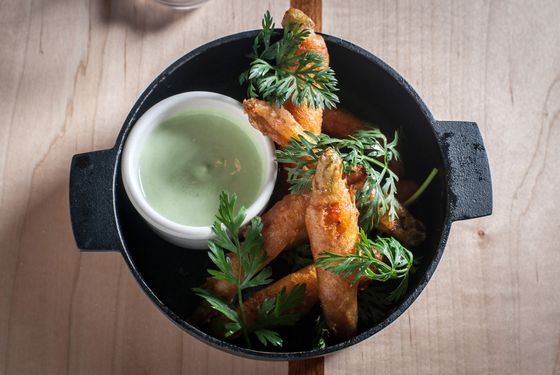 Carrot fries with jalapeño-tofu dip.Photo: Paul Wagtouicz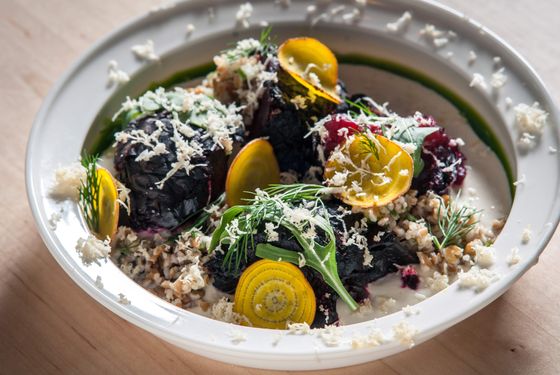 Rotisserie-crisped beets with bulgur salad, apples, and creamed horseradish.Photo: Paul Wagtouicz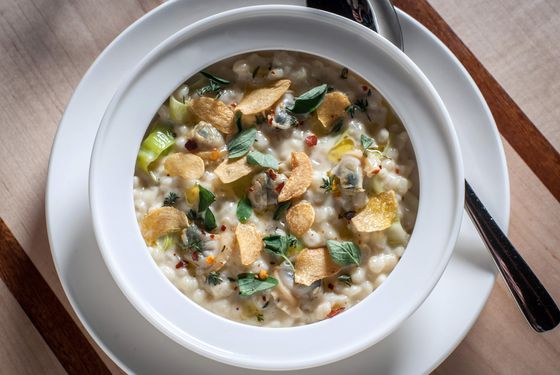 Barley risotto with manilla clams, leeks, and oregano.Photo: Paul Wagtouicz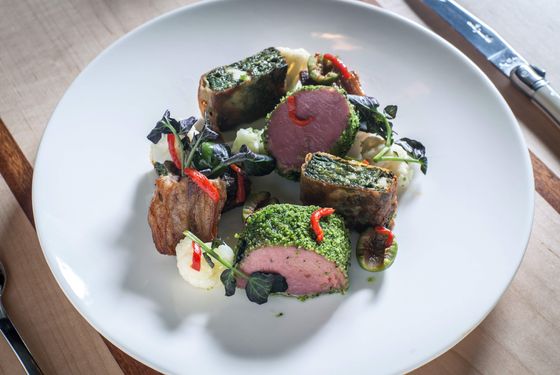 Lamb saddle with spinach pie, piquillo peppers, and cauliflower.Photo: Paul Wagtouicz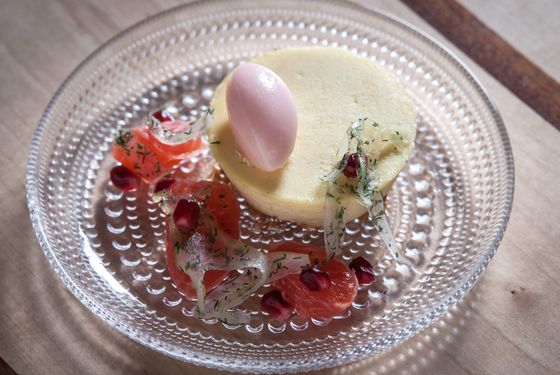 Toasted fennel cheesecake with grapefruit and chartreuse.Photo: Paul Wagtouicz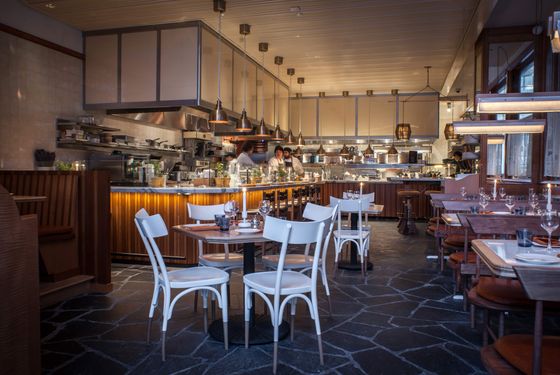 Swanky.Photo: Paul Wagtouicz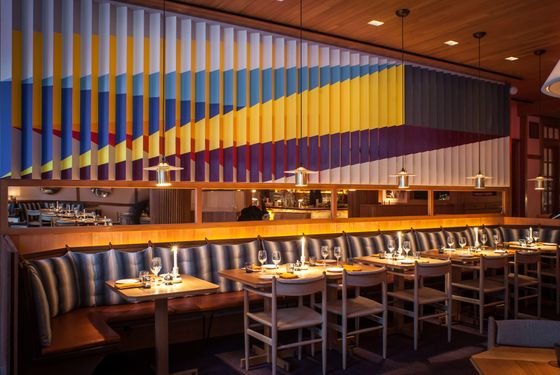 The dining room overlooks a private garden, and there will be outdoor seating.Photo: Paul Wagtouicz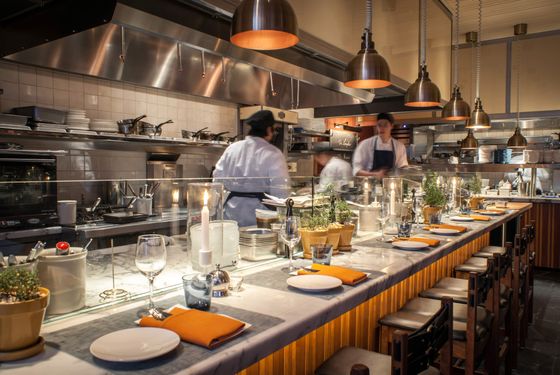 Front-row seats.Photo: Paul Wagtouicz
Narcissa, 21 Cooper Square, 212-228-3344