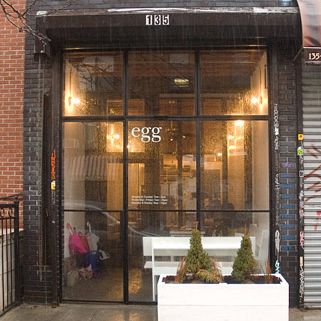 The Eggs Rothko are moving two blocks away.
Photo: Ryan Monaghan
George Weld's acclaimed and perpetually packed Egg, which jump-started Williamsburg's farm-to-table breakfast scene eight years ago with copious plates of hash and ham biscuits, will soon close its doors at 135 North 5th Street. But fear not, steel-cut-oats lovers: Egg will reopen next month within Parish Hall, Weld's other neighborhood restaurant, which is closing temporarily after service on Friday evening* in order to prepare for the transition.
The new space has the added benefit of having more seats, which is undoubtedly great news for anyone who's ever waited a while for Eggs Rothko and hot biscuits. Egg will remain open until the switch is made, the restaurant's representatives say.
*This post has been corrected to show that Parish Hall is closing after service on Friday, not Egg.